USMNT to host final home World Cup qualifier at Orlando City's new stadium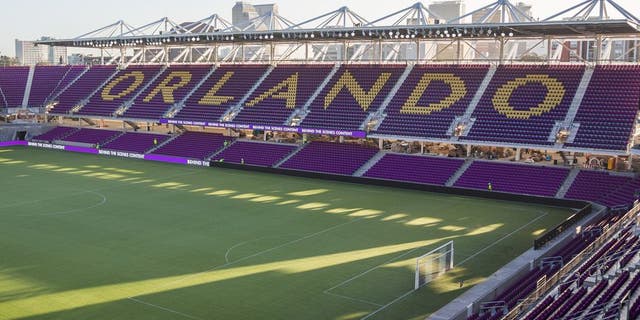 The end of the road for U.S. mens national team's World Cup qualifying campaignis now clear: The USMNT will host its final home World Cup qualifier vs. Panama at Orlando Citys new stadium on Oct. 6.
This will be the new stadiums first time hosting a national team match. While its not a huge venue at 25,500 capacity, it will should offer plenty of atmosphere, especially with Orlandos safe-standing supporters section, which isnt a common feature in traditional USMNT venues. The stadium, which just opened in February, has been a fortress for Orlando City, who have won all five of their home games there this season.
The match could end up being an massive one for the USMNTs bid to make the 2018 World Cup in Russia, depending on how their next few matches go. It will be a last chance to try to get threepoints at home after a slow start saw the USMNT drop their first home match to Mexico in November.
Right now, the USMNT sits in fourth place of the qualifying group, which is good enough for a playoff to qualify for a spot. They have four points and sit below Panama (5 pts), Costa Rica (7 pts) and Mexico (10 pts). Up next in qualifying they face Trinidad & Tobago on June 8 and Mexico on June 11.