USF defensive coordinator Tom Allen to leave for same job at Indiana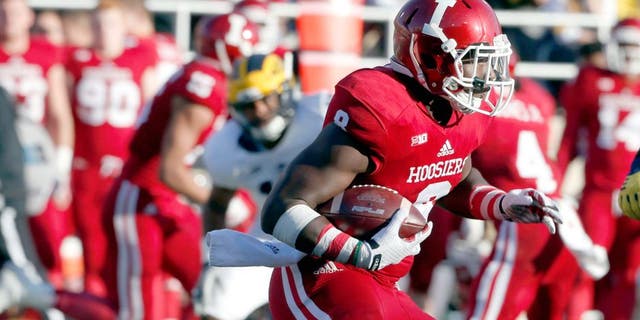 USF defensive coordinator Tom Allen is expected to become the new DC at Indiana, a source told FOX Sports Saturday morning.
Allen helped USF to the No. 3 defense in the AAC in yards per play (5.24) in 2015. Meanwhile, the Hoosiers ranked second-to-last in the Big Ten in that category at 6.38.
Allen, whose family lives in Indiana, also got consideration for the Auburn DC job earlier this winter. In the wake of Allen's exit, Bulls coach Willie Taggart promoted assistant head coach/linebackers/special-teams coach Raymond Woodie to the role of defensive coordinator.
Woodie has been a key part of Taggart's coaching staffs at USF and WKU for the past six seasons. The former I-AA All-American linebacker at Bethune-Cookman (1992-95) has guided linebackers Augie Sanchez (2015) and DeDe Lattimore (2013) to all-conference honors in his three seasons as USF linebackers coach.
"It didn't take long to identify Coach Woodie as the right person to lead our defense," Taggart said. "He has done a great job developing a strong linebacker unit over the past three years and his positive impact on our special teams was very evident last year. Woodie has tremendously strong relationships with our players, great knowledge of our system and is well prepared to lead our defense."
The Tampa Bay Times was first to report the news of Allen's exit.