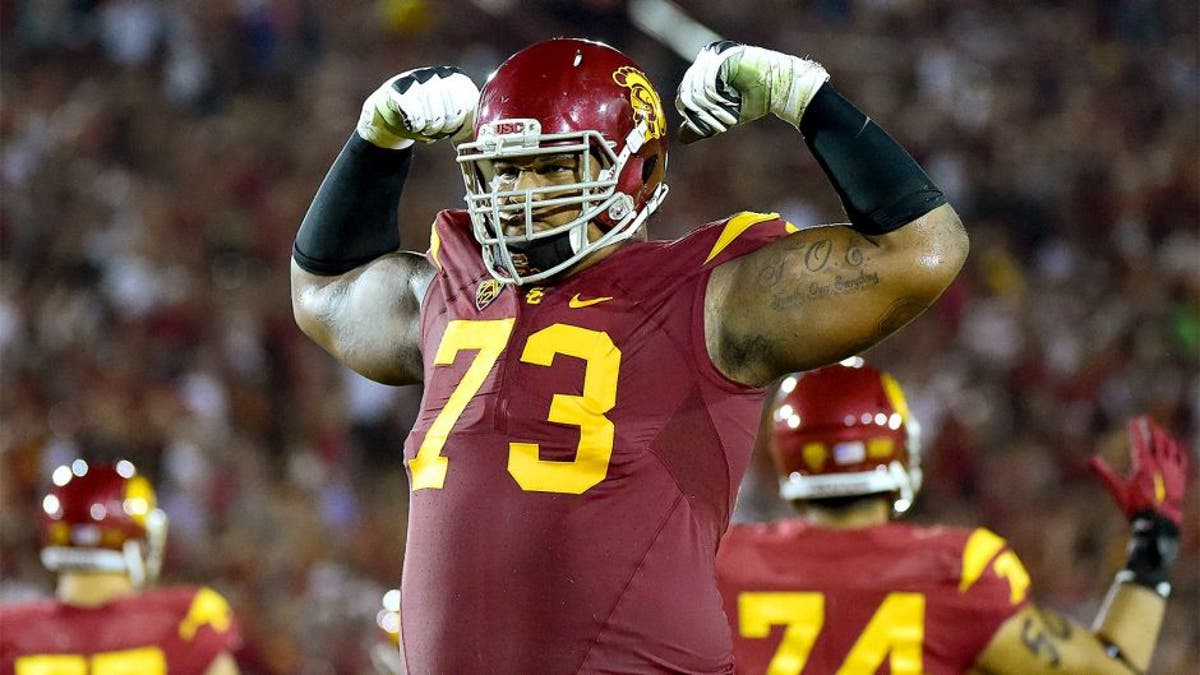 USC offensive lineman Zach Banner is returning to the Trojans for his senior season, despite the fact that he would have been selected in the 2016 NFL Draft.
In an article written for USCTrojans.com, Banner explained three reasons why he decided to make a "selfish" decision and come back for his senior year.
Banner thanked formed USC offensive lineman Tyron Smith and Matt Kalil for assisting him in his decision. He also thanks his hometown, Tacoma, Washington, for playing a part in his decision to stay.
Lastly, Banner thanks head coach Clay Helton for being there for him and being a mentor.