USC defense takes a hit as knee injury sidelines former 5-star tackle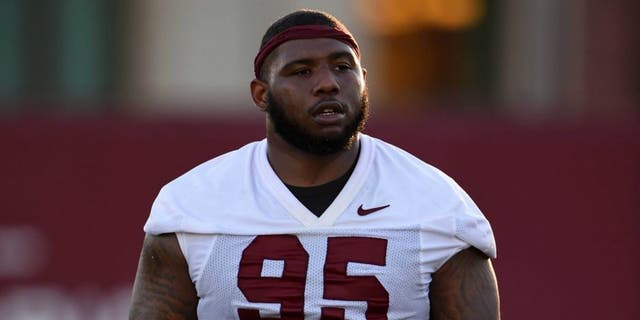 USC, which is trying to rebuild its D-line, sustained a big hit up front. Kenny Bigelow, a former five-star recruit who has struggled to get his career untracked in L.A., suffered a torn ACL earlier this week, the school confirmed.
The 6-3, 300-pound DT tore the same ACL earlier in his career at USC in 2014. He will undergo surgery and be sidelined for a period of 7-9 months. In 2015, Bigelow has three sacks for the Trojans.
USC has to replace all three of its starting inside linemen from 2015: nose tackle Antwaun Woods, tackle Delvon Simmons and end Greg Townsend Jr. as the Trojans attempt to rebuild their defense under new DC Clancy Pendergast.