USC D-lineman loses NCAA appeal, ending his college career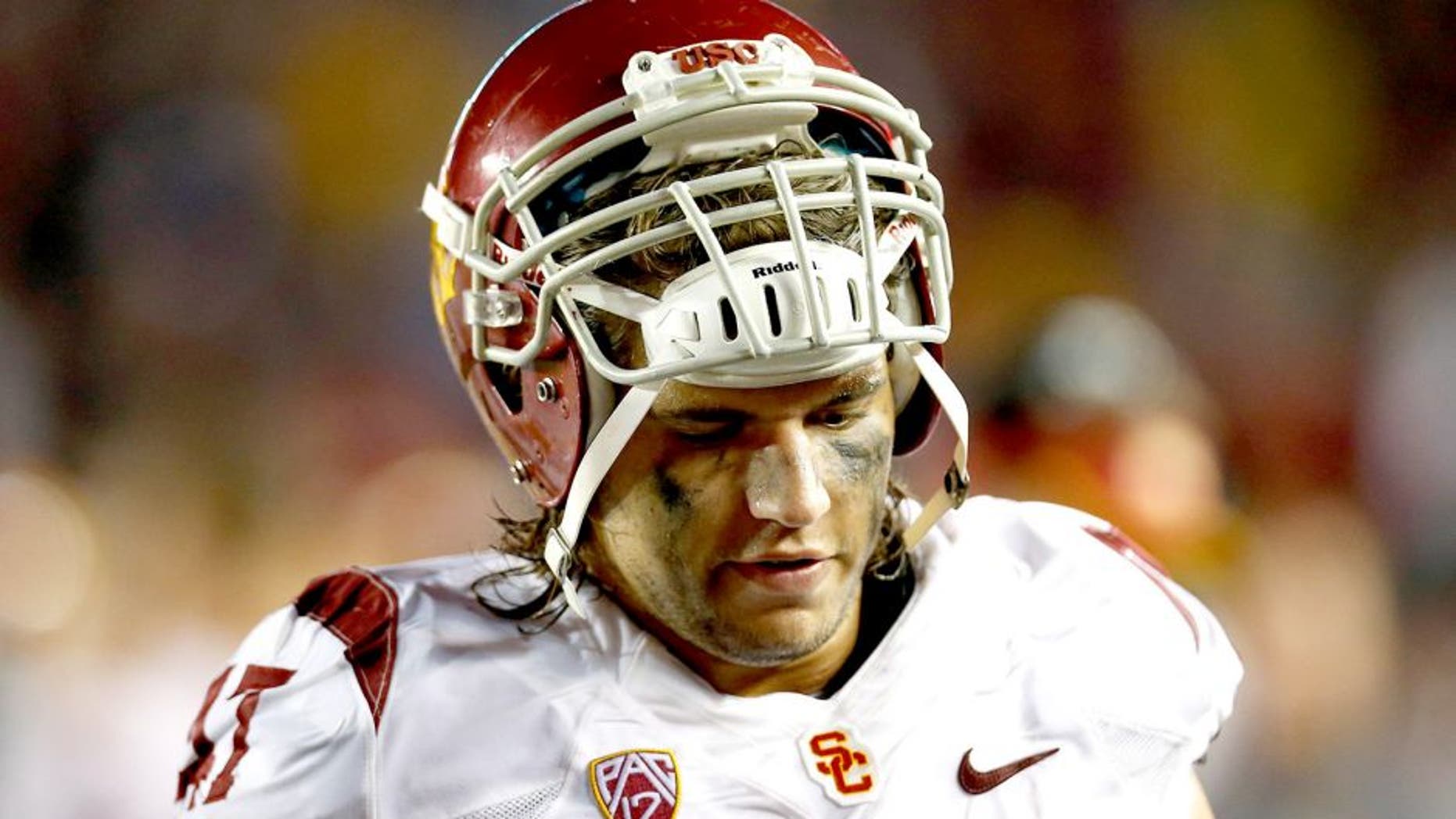 USC defensive end Scott Felix had his appeal to restore his 2016 senior season of eligibility denied by the NCAA, ending his Trojan playing career.
Felix, who would've provided some much needed experience to a very young and unproven D-line, had tested positive late last year for a substance banned by the NCAA.
"In life, people make mistakes and I am no different," Felix said. "I'm disappointed to say that I have lost my final year of eligibility in 2016. I took an over-the-counter supplement from a local nutrition store without consulting our medical staff, believing that there were no red flags in the supplement. I made a mistake in believing my research was enough to prove the supplement was safe to take. We are educated on these topics here at USC so that something like this never happens and I hope that it never will again. While this mistake was not done on purpose, I take full responsibility for my actions.
"I want to apologize to my teammates, my coaches, my family, my USC family, the amazing fans, and to the greats who paved the way here at USC."
In his USC career, Felix started 15 games and had 75 tackles, including 10.5 for losses. Earlier this spring, USC also lost former five-star recruit Kenny Bigelow, a 300-pound defensive tackle who was being counted on for veteran leadership, for seven to nine months with a knee injury.