Usain Bolt says he was 'disappointed' in comments by Justin Gatlin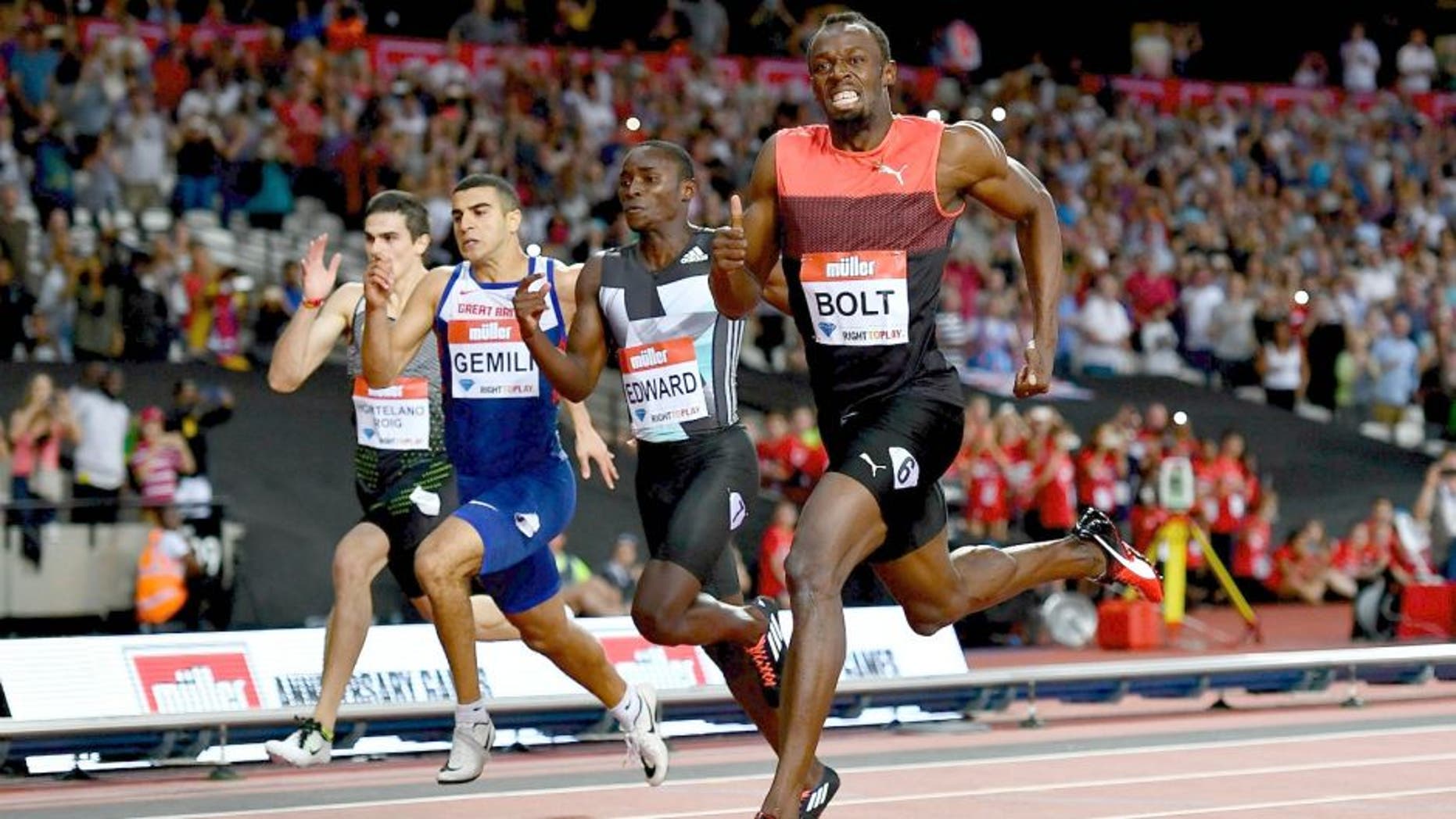 Usain Bolt returned from a hamstring injury Friday and had some words for his rivals who questioned his decision to pull out of the Jamaican Olympic Trials.
The defending gold medalist looked like he's ready for Rio, winning his 200-meter race in 19.89 seconds at the London Diamond League meet.
Afterward the six-time Olympic champion called out the critics who doubted him, particularly the American rivals who'd suggested he got preferential treatment in making the Jamaican team despite withdrawing from the trials.
"I felt it was a joke," Bolt said. "I felt it was a disrespect the fact they think I'd back out of a trials. Me, Usain Bolt who has proven myself year (after) year that I'm the greatest.
"I laughed when I heard it. I was disappointed, especially in Justin Gatlin."
In his first 200-meter race of the season, the world's fastest man ran 19.89 seconds at the same Olympic Stadium where he took golds in the 100, 200 and 4x100-meter relay races four years earlier. On Friday, Bolt finished ahead of Alonso Edward of Panama and British runner Adam Gemili, clocking below LaShawn Merritt's world-leading time of 19.74.
"I'm not fully in shape. I need more work but over time I will be fine," Bolt said. "I could feel the rust. The execution up there wasn't perfect but it was my first run so I can't complain."
The Associated Press contributed to this report.