USA midfielder Bradley to miss Peru friendly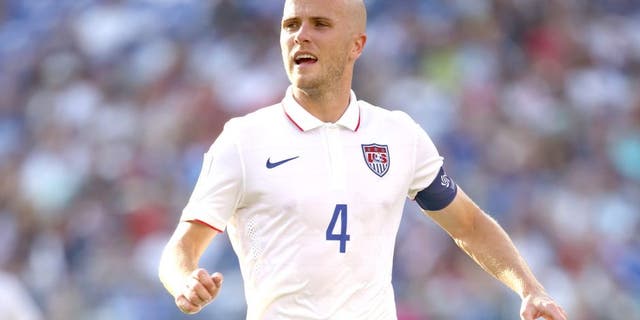 USA midfielder Michael Bradley confirmed on Friday he will miss the friendly against Peru next Friday due to club commitments with Toronto FC.
Bradley will remain with Toronto FC next week and turn out for the Reds in a MLS match at Seattle Sounders next Saturday. He is then expected to link up with his international teammates ahead of the friendly against Brazil in Foxborough, Mass. on Sept. 8.
"I'll be with Toronto FC in Seattle," Bradley told TSN 1050 (Toronto) on Friday. "There were some discussions between everyone at U.S. Soccer and everyone at Toronto FC, also going back a few months to when we played those friendlies in June. There was a little bit of a discussion and an agreement that for this game in Seattle that I would be able to stay with Toronto FC. And then, afterwards, if Jurgen would like, then I'll join up with the team in Boston for the game against Brazil."
The unique arrangement apparently stems from MLS' decision to play through selected FIFA international windows and the corresponding impact on club and international commitments.
Bradley missed Toronto FC's 2-1 away victory at D.C. United on June 6 to feature in the friendly wins over Netherlands and Germany. The first match -- the triumph in Amsterdam on June 5 -- took place outside the designated FIFA window between June 8 and June 16.
TFC could have insisted on Bradley's presence for the trip to RFK Stadium and removed him from contention for that first game against the Netherlands, but the club permitted the industrious midfielder to play for his country in both matches instead.
That decision -- as referenced in Bradley's comments -- likely paved the way for the TFC captain to remain with the playoff-chasing Reds for the date against the Sounders at CenturyLink Field next weekend.
Bradley is the only American player to feature in every match and play every minute for the national team this year. He served as captain during the recent fourth-place finish at the CONCACAF Gold Cup.