US women's soccer team enters win-or-go-home mode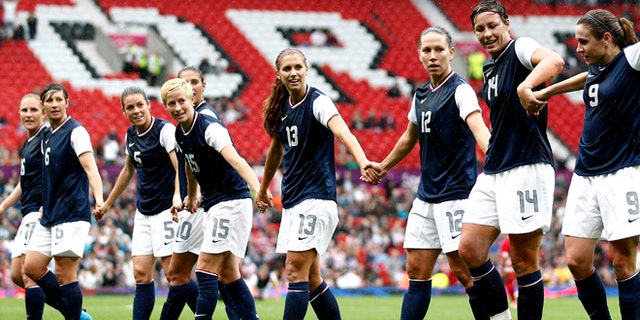 LONDON – The coach of the U.S. women's soccer team wants her players in win-or-go-home mode. She just doesn't want them thinking too much about it.
The great mental shift has occurred in the last couple of days at the Olympic soccer tournament. The group stage is done. Eight of the 12 women's teams have advanced to the knockout stage.
The Americans face New Zealand in Friday's quarterfinals, and coach Pia Sundhage says she's hesitant to bring up the idea of extra time or penalty kicks because she wants her players to keep attacking.
"If you start to talk too much about extra time, then I show them that, well, 'I don't really have faith in you,"' Sundhage said. "I'd rather do the opposite."