US women's hockey defeats Canada in shootout to win Olympic gold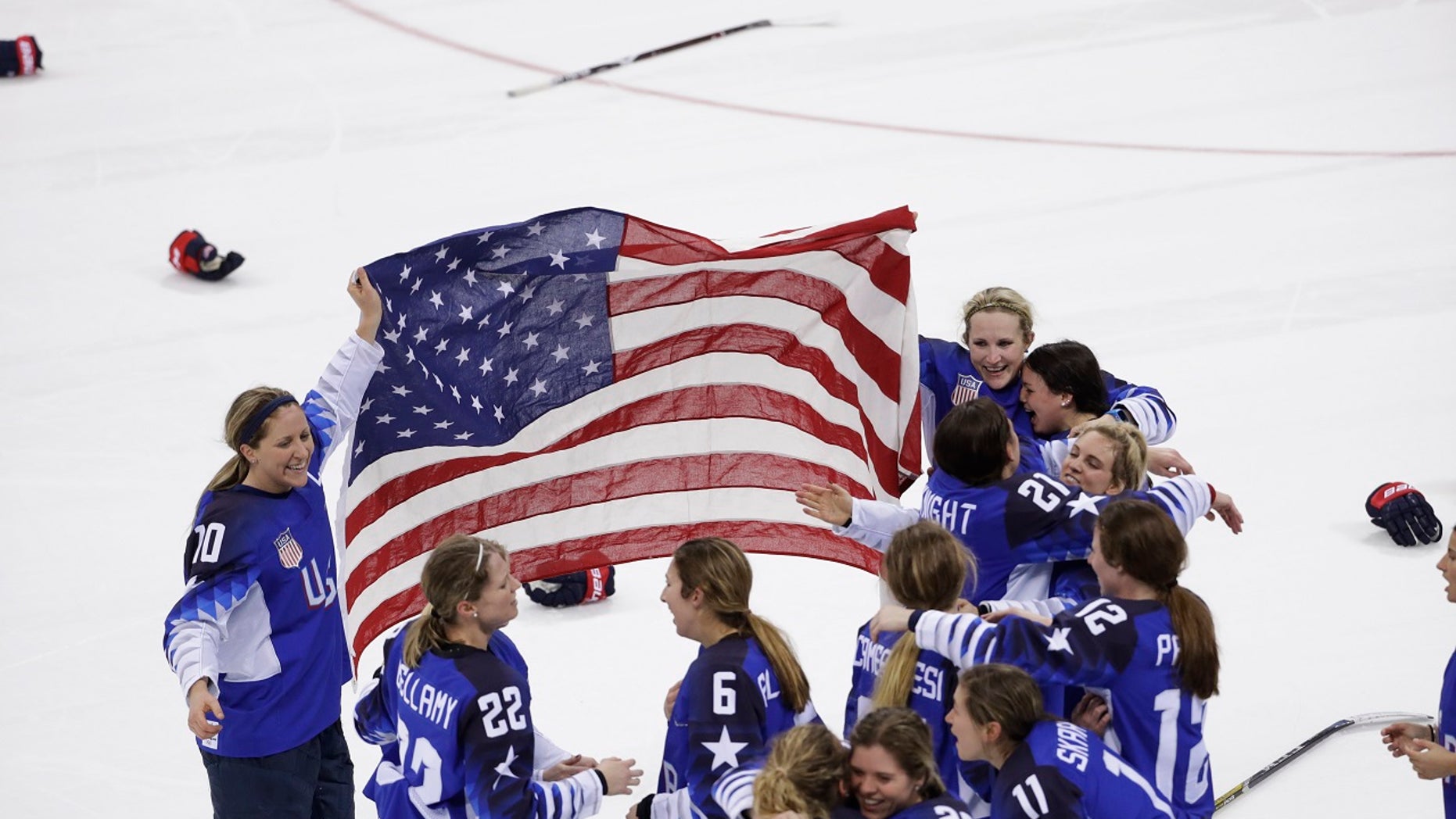 The United States women's hockey team on Thursday defeated Canada 3-2 after a dramatic shootout to win a gold.
The victory marks the U.S. team's first gold since 1998.
"I can't put it into words," defenseman Kacey Bellamy said. "This whole year is for everyone that came before us. This is for Julie Chu (former USA team captain) and for all our families at home, the schools that we went to, everyone supporting us."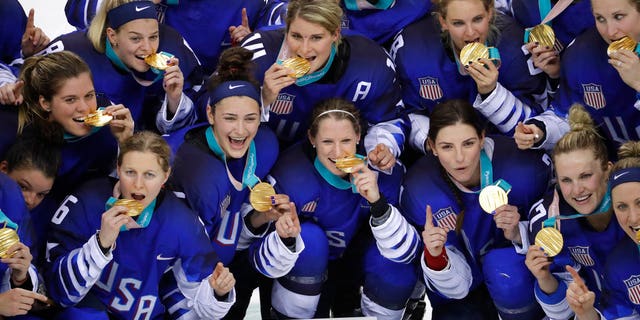 Jocelyne Lamoureux-Davidson scored in the first extra round of the first shootout tiebreaker to cap off the victory.
Maddie Rooney stopped Meghan Agosta on her second try of Thursday's shootout to clinch it. Rooney stopped 29 shots in regulation and the 20-minute overtime. Shannon Szabados made 39 saves for Canada, which had won four straight Olympic gold medals.
Marie-Philip Poulin and Haley Irwin scored in regulation for Canada.
The Americans won the inaugural women's gold medal in 1998, but had not beaten Canada in the Olympics since.
Hilary Knight and Monique Lamoureux-Morando, Jocelyne's twin sister, scored the American goals in regulation.
It was 2-2 after three periods and 2-2 through five shooters in the tie-breaker.
"It is everything for our country," U.S. coach Robb Stauber said. "I am just so thankful for the outcome. It was a thrilling final. It was unreal."
It was the second straight overtime in the gold medal game for these two teams, but the first shootout in Olympic women's hockey history. The men have done it, most recently when Sweden beat Canada in 1994.
The Associated Press contributed to this report