US, Tunisia face off in men's Olympic hoops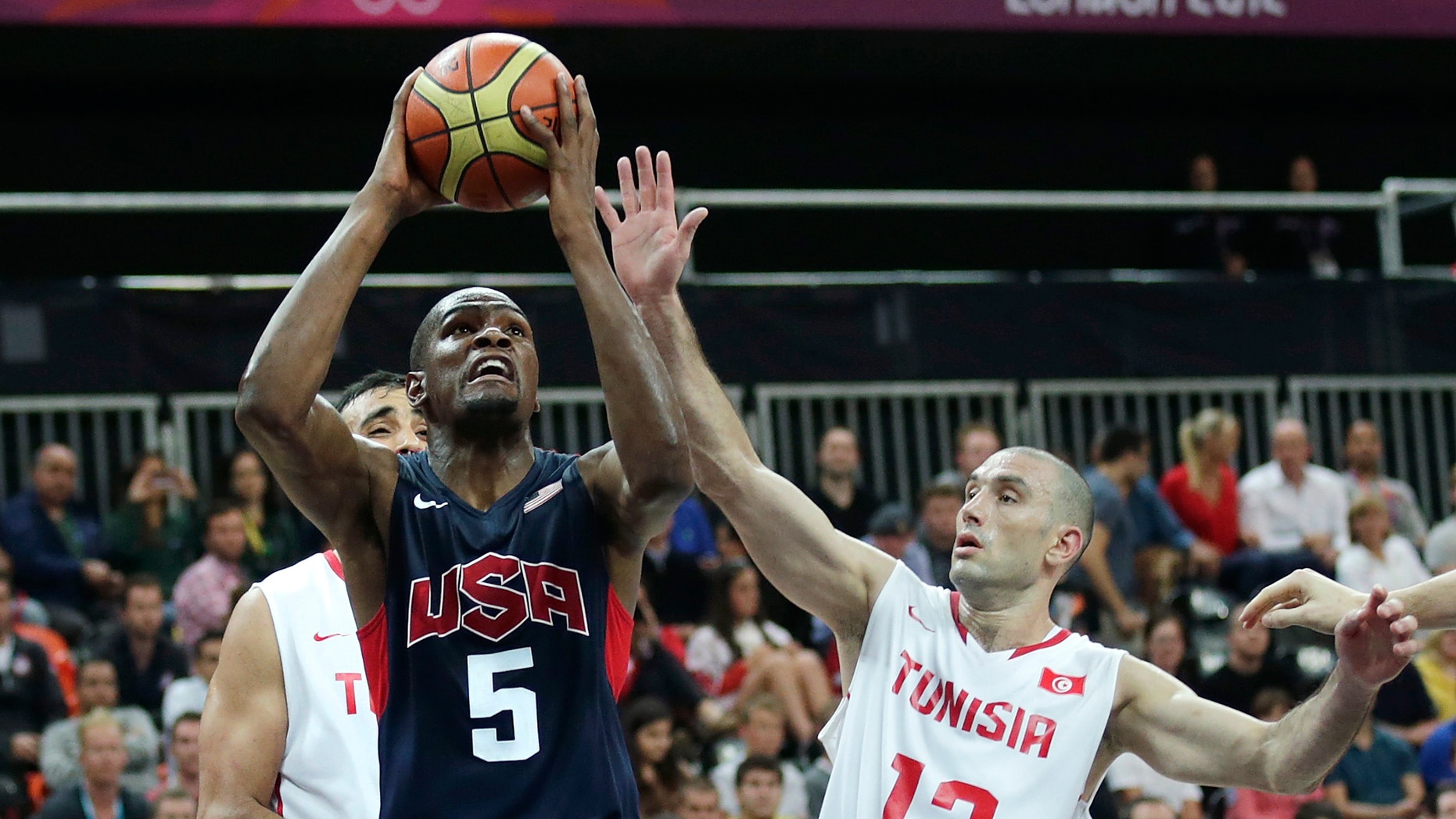 LONDON – Carmelo Anthony and Kevin Love scored 16 points apiece and Kevin Durant added 13 as the U.S. men's Olympic basketball team beat Tunisia 110-63 on Tuesday night, turning a close game into a blowout with a spectacular second half.
The Americans (2-0) led by only 13 at halftime and appeared to be going through the motions. But with their second unit starting the third quarter, the U.S. outscored Tunisia 39-14 in the period and put on a crowd-pleasing performance on the way to its second straight easy win.
Anthony Davis scored 12 points -- 10 on dunks -- and Russell Westbrook added 11 for the Americans, who will face Nigeria (1-1) on Thursday night.
Makram Ben Romdhane scored 22 for Tunisia (0-2), which was within 46-33 but could do nothing to stop the U.S. after halftime.