The chair umpire who caused an uproar when he issued three violations against Serena Williams during the U.S. Open women's final spoke out three days after the controversial match.
Chair umpire Carlos Ramos told Tribuna Expresso on Tuesday that he's "fine, given the circumstances." The umpire has received an onslaught of backlash and support after he issued three violations — a warning about coaching, racket abuse and verbal abuse — against Williams.
"I'm fine, given the circumstances,'" Ramos told the Portuguese newspaper. "It's a delicate situation, but 'a la carte' arbitration does not exist. Do not worry about me!"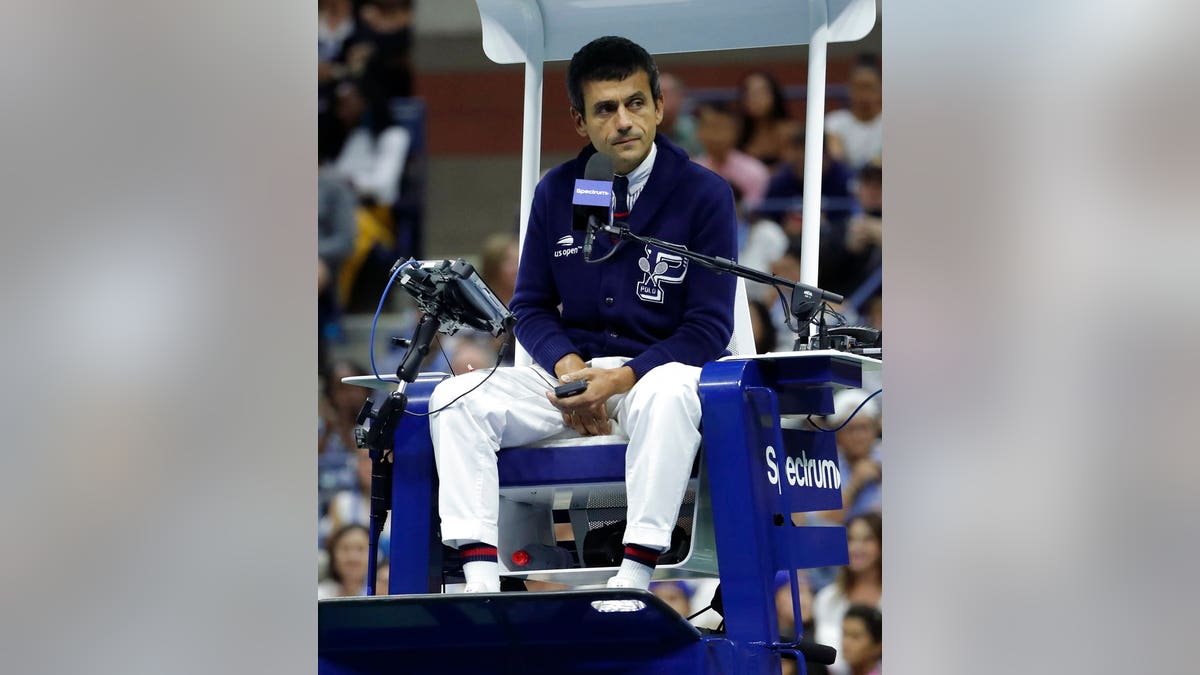 Ramos added he's received hundreds of messages of support from family members and current and former tennis players. The article stated that the umpire was "sure of his performance," but did not elaborate further on Ramos' statement.
Chair umpires are prohibited from publicly talking about matches.
TENNIS UMPIRES CONSIDER FORMING UNION, BOYCOTTING OVER SERENA WILLIAMS DRAMA: REPORT
Naomi Osaka's historic 6-2, 6-4 win on Saturday was overshadowed by Williams' clashes with Ramos.
The first violation came when Ramos ruled that Williams was receiving illegal coaching from her coach, Patrick Mouratoglou. Williams shot back at the umpire and insisted she was not receiving coaching and that she would "rather lose" than cheat.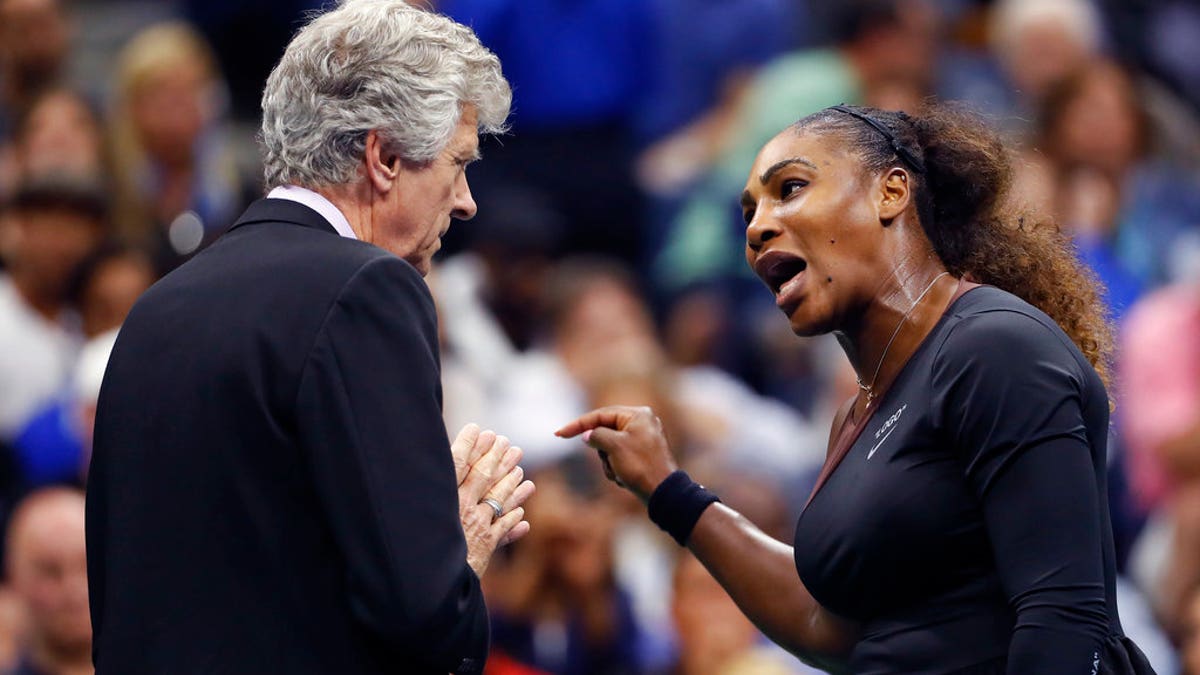 The situation continued to spiral when Williams received a second violation when she smashed her racket in frustration. She lost a point due to the violation, causing the player to argue with the umpire again about the initial penalty.
The third violation — verbal abuse — came when she called the umpire a "thief," leading to an automatic game loss.
"You will never, ever, ever be on another court of mine as long as you live. You are the liar. When are you going to give me my apology? You owe me an apology. Say it. Say you're sorry…And you stole a point from me. You're a thief, too!" Williams yelled at Ramos.
Williams accused Ramos of sexism, saying she wouldn't have been penalized that harshly if she was a male player.
"I've seen other men call other umpires several things. I'm here fighting for women's rights and for women's equality and for all kinds of stuff. For me to say 'thief,' and for him to take a game, it made me feel like it was a sexist remark. He's never taken a game from a man because they said 'thief,'" Williams said.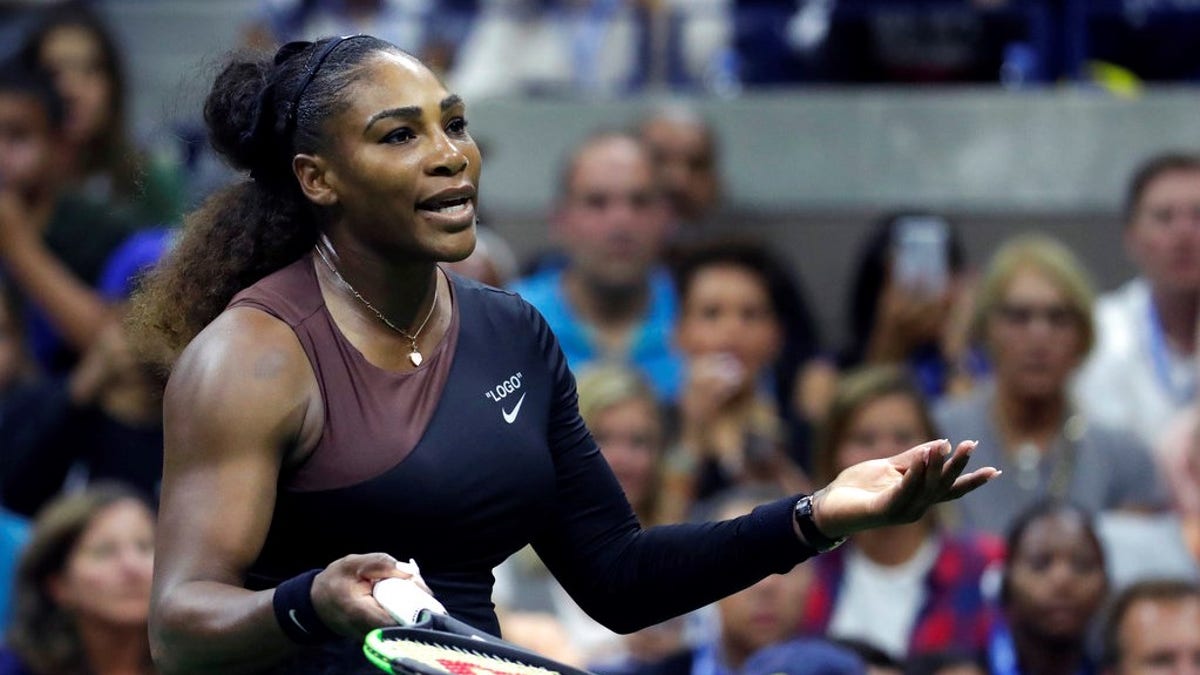 Williams has received mixed reactions since the incident. Tennis legend Billie Jean King tweeted support for Williams and said there is a double standard in the sport, while 18-time Grand Slam singles champion Martina Navratilova criticized the 36-year-old for her behavior on the court.
The tournament referee's office also issued a $17,000 fine for three code violations. The amount will come out of her prize money of $1.85 million as the runner-up.