US Olympic speedskating team welcomes its first black female competitor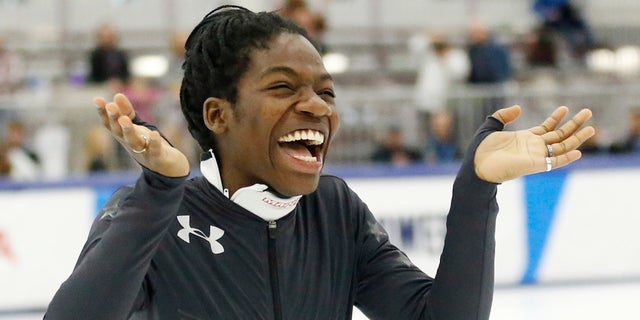 NEWYou can now listen to Fox News articles!
This female athlete is speeding into history.
In Kearns, Utah, on Saturday, Maame Biney became the first black woman to qualify to compete on the U.S. Olympic speedskating team.
Biney, a 17-year-old competitor from Ghana, cinched the spot after winning two rounds of 500-meter finals.
In the first race, she beat Olympians Lana Gehring, Jessica Kooreman and Katherine Reutter-Adamek.
NORTH KOREA TERROR THREAT REMAINS A CONCERN AS WINTER OLYMPICS PREP GETS UNDERWAY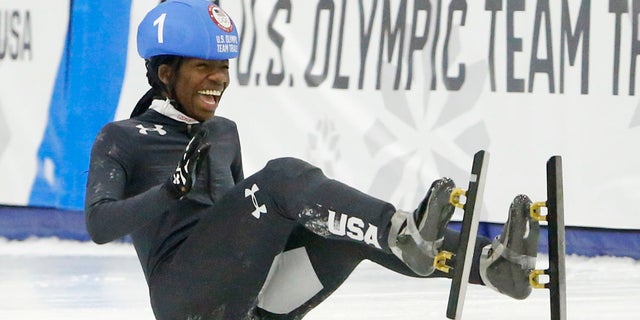 In the second race, Biney took an early lead that widened as the contest went on. As she cruised to victory and crossed the finish line, she naturally got a bit excited -- so much so that she apparently took a tumble because of how hard she was clapping and pumping her arms.
Biney is not the first black speedskater overall to make the team. In 2002, Shani Davis was 19 when he made the short track team. He later switched to long track and won four medals, including two golds.
The Associated Press contributed to this report.