US Olympic gold medalist's bicycles stolen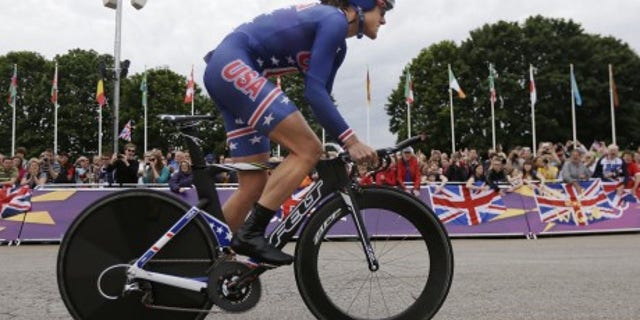 The bicycles that Olympic gold medalist Kristin Armstrong rode in the Olympics were stolen at some point while they were being shipped to Boise after being on display at an event called "Eurobike" in Germany.
Her gold medal time trial bike is worth nearly $30,000 and her road bike is valued at almost that much.
Armstrong says the time trial bike is a symbol of all the hard work she put in and she's sad that somebody took that away from her family.
The bikes were shipped from Bremen Germany on Sept. 7 and made stops in Frankfurt and Atlanta, but only empty boxes arrived at Armstrong's house Tuesday. It's unknown when the bikes went missing.
Her team "Exergy 2012" is offering a substantial reward for the return or knowledge of the whereabouts of the bikes.