Urijah Faber struggling to find opponents for December UFC cards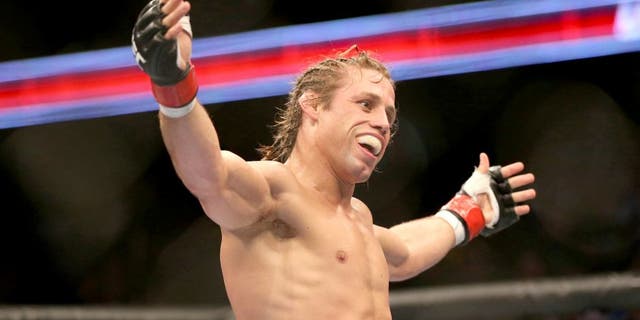 Urijah Faber is apparently stuck in no man's land while waiting for an opponent in December.
Faber is ready to compete at either featherweight or bantamweight, but according to the latest report via UFC Tonight, he's struggling to find someone to face for his targeted dates on either Dec. 11 or 12.
Sources speaking to FOX Sports this week confirmed at least one bantamweight fight was on the table for Faber for "The Ultimate Fighter" Finale on Dec. 11, but the opponent never materialized.
Now it leaves Faber without an opponent although he still wants to perform on one of the upcoming December cards.
Whether or not a fight happens for Faber remains to be seen, but he will continue to search for an opponent to get at least one more matchup in the books for 2015.
Faber just wrapped up filming on the latest season of "The Ultimate Fighter" where he led the show along with UFC interim featherweight champion Conor McGregor.
Faber last competed in May when he lost a unanimous decision to Frankie Edgar in the Philippines after moving up to the featherweight division for the fight. Faber is currently ranked No. 4 in the world at 135 pounds but has already fought five of the other top-10 ranked bantamweights in the division.