Unnamed Steelers rookie thought James Harrison was a coach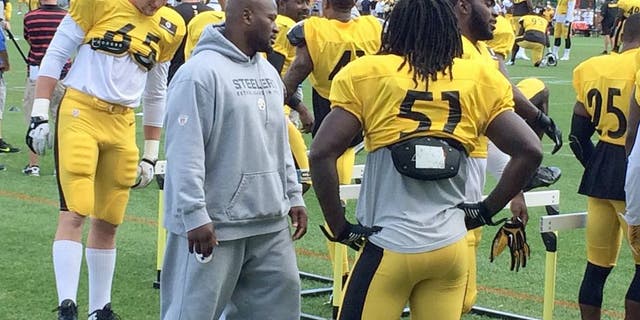 Veteran linebacker James Harrison hasn't had to strap on the pads yet this training camp, leading one Steelers rookie to not even realize that Harrison was still a player.
Steelers guard Ramon Foster relayed the story during an interview with 93.7 The Fan in Pittsburgh, but he spared giving up the rookie's identity.
"It was a young guy. I won't say who it was," Foster said. "He actually thought James was retired, and he was just here helping out. So everything that he's seen him do in the weight room, he's got to realize that that's what he's about to go through. So he was like, 'man, I thought that dude was retired and helping out!' I was like, 'no, he'll be out here real soon', and 'he's like, oh.'"
Head coach Mike Tomlin has allowed Harrison to avoid any contact drills so far this summer in hopes of keeping his 37-year-old body fresh. Harrison still trains off to the side during practices, leaving his his trademark sweatsuit drenched by the end of the day.
h/t: CBS Pittsburgh