University of Kentucky soccer players penalized for pickup game with Foo Fighters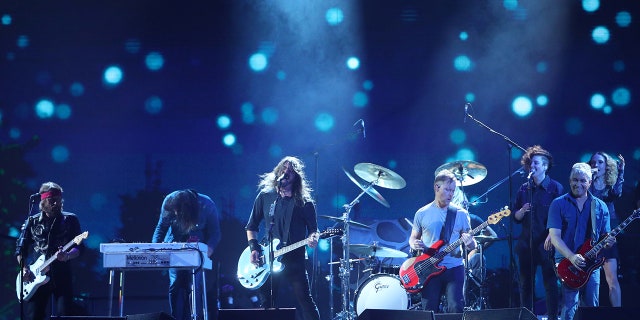 The NCAA penalized four University of Kentucky soccer players for participating in a pickup game in May with members of the rock band Foo Fighters.
Three members from the Wildcats men's team and one member from the women's team will be forced to miss two supervised team activities after they were invited to play the pickup game with the rockers, the Louisville Courier-Journal reported Thursday, citing public records.
Supervised team activities include practices and team meetings.
The players joined the band members prior to a Foo Fighters concert on May 1 at Rupp Arena. The problem was the scrimmage took place a week before final exams. According to the newspaper, the NCAA bars coaches from being involved with players in such circumstances.
The Wildcats players were originally playing in their own game until an unnamed Foo Fighters member invited them to play because his group was "getting tired and wanted the energy level to be raised," the Courier Journal reported.
Kentucky officials came across the violation when they found the players' names on the Foo Fighters' pass list, according to CBS Sports. Officials removed the names and self-reported the violations.
The names of the players weren't immediately released.