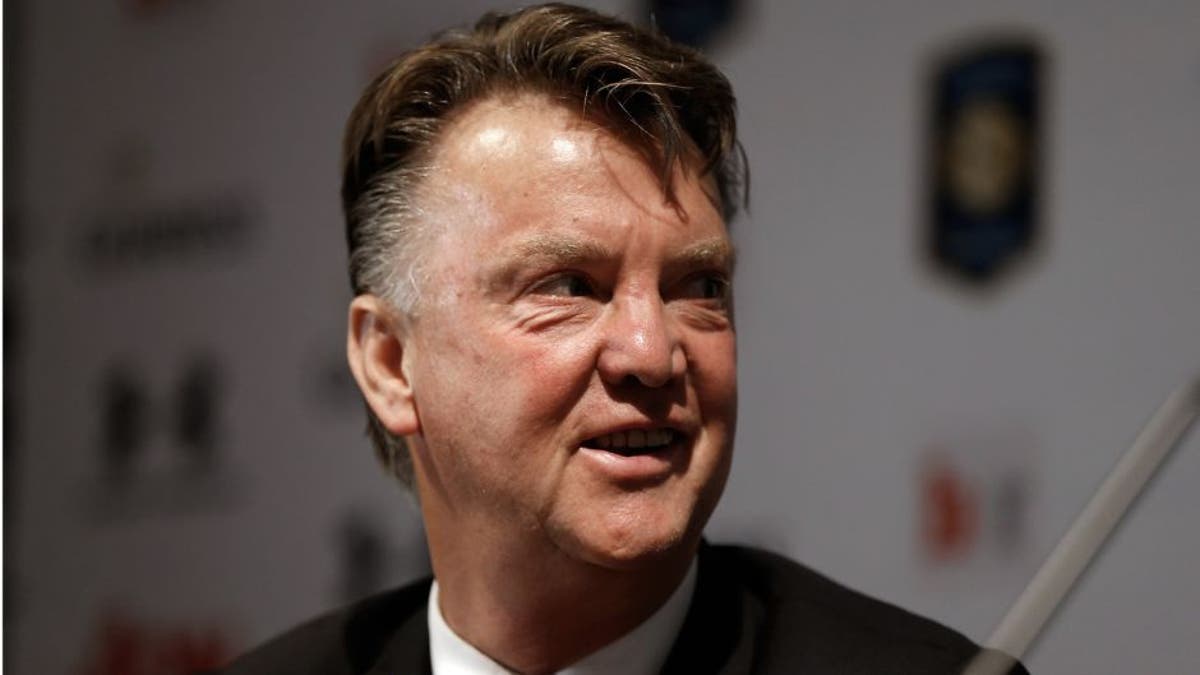 Manchester United manager Louis van Gaal will not break his promise to retire in 2017, even if he is offered a huge contract by a wealthy Qatari club.
Van Gaal has been a big hit with United fans since he was appointed manager last summer.
The Dutchman has restored an air of grandeur at the club since his arrival and after a successful first year in charge, United are now back in the Champions League.
Van Gaal is enjoying his time in Manchester, but the 63-year-old has promised his wife Truus that this will be his last job in management and he intends to stick to his word.
"I will give it (football) up (in 2017)," the United manager said.
"I promised that to my wife. We have not many years together any more. That is the reason.
"I have to admit I have said to her, when I met her and after our relationship seemed to be very good, that at 55 I shall quit. I am still working and next week I am 64."
There is another reason why Van Gaal is adamant he will walk away from the game that has consumed his life for the last 43 years.
After experiencing success with the likes of Barcelona, Bayern Munich and Ajax, the Dutchman feels he has tested himself in the most challenging leagues in the world.
Not even huge riches could persuade him to seek another contract at Old Trafford or elsewhere.
"I have done everything in my career as a manager. I have been in the Netherlands, my home country, in Spain, which is a fantastic league, and Germany is also a fantastic league," Van Gaal said.
"I participated in the World Cup and the European Championship too.
"The only wish was the Premier League. Now I am here.
"Do I have to go to Qatar to earn still more money? I don't think so.
"You have to enjoy also your life and your relationship with your wife."
The only box Van Gaal is yet to tick on his to-do list is to win the Barclays Premier League.
"I want to do that in (my) three years (at the club)," Van Gaal said.
"If it is this year, then I am very happy. But I cannot say this year we shall be the champions.
"We have to fight for it. That is the most important thing. Until the end we have to challenge for the number one. And maybe we are.
"The long-term vision is to win the championship or an FA Cup or a Champions League."
One man who knows a thing or two about winning such competitions is Sir Alex Ferguson.
United's most successful manager has been giving Van Gaal advice during the second leg of the club's tour of the United States in San Jose.
Van Gaal insists he has no problem with Ferguson being around during the tour and welcomes his advice.
"I don't think (Ferguson's presence adds pressure). I talk with him very many times," Van Gaal said.
"We eat together. He is sitting in the board, so he has to judge on me. I know that. But there is nobody in this world who can push me more than myself."
Van Gaal dismissed claims that he is breaking with United's traditions by spending vast amounts of money on new players.
The former Holland coach insists he is committed to the idea of bringing youth players through the ranks at Old Trafford.
Arsene Wenger claimed recently there is "no patience" at United for developing players from within.
When the Arsenal manager's words were put to Van Gaal, he pointed out that United ended their 3-1 friendly win over Barcelona on Saturday with a team whose average age was 22.
"You have seen the players (on Saturday) in the second half? I think that's very young," he said.