Unfamiliar Spot: With momentum, resilient Browns tied for AFC North lead and hungry for more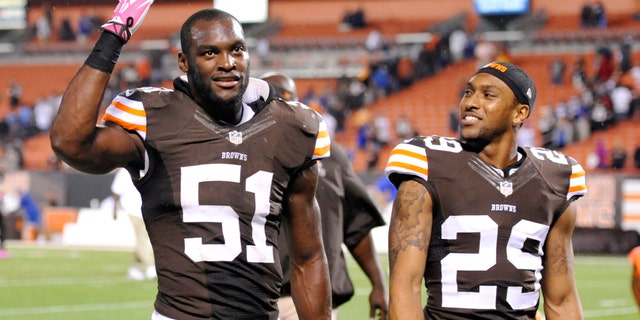 BEREA, Ohio – Pro Bowl tackle Joe Thomas was stunned to learn that it's been 18 years since the Browns were in first place this deep into a season.
With a three-game winning streak, the surprising and resilient Browns are tied atop the AFC North with Baltimore and Cincinnati. It's the first time the Browns (3-2) have been in first after Week 5 since 1995, when they were tied with Pittsburgh. That was the same season former owner Art Modell announced he was moving the franchise, leaving a city and its fans base permanently scarred.
The Browns haven't had to deal with anything quite so momentous this season, but they have overcome an 0-2 start, significant injuries, a quarterback change and the trade of running back Trent Richardson.
Thomas says the team has shown a "mature attitude" in handing the obstacles and believes the adversity has only made the Browns stronger.