'Ultimate Fighter' 24 winner will receive flyweight title shot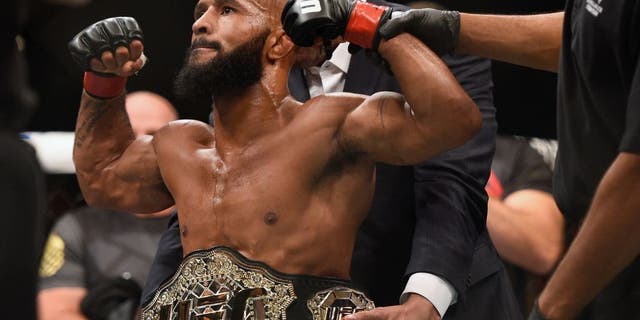 With "The Ultimate Fighter" season 23 just about to debut on April 20, the next season is already being planned with the winner of the tournament receiving a flyweight title shot at season's end.
"The Ultimate Fighter" 24 will feature 16 flyweight contenders, with the winner of the tournament moving on to fight for the gold at the finale in December.
It's only the second time in history a winner from the show will then move on to fight an established champion in the UFC. Season 4 also featured a similar format with Matt Serra and Travis Lutter both receiving title shots after winning the reality show.
Serra ended up winning the title when he defeated Georges St-Pierre for the welterweight belt in 2007.
This season the winner will move on to challenge for the flyweight title against either Demetrious Johnson or Henry Cejudo, who battle it out in the UFC 197 co-main event on April 23.
It will certainly be a challenge for the winner as Johnson represents one of the most dominant champions in the sport with seven consecutive defenses of his belt. Meanwhile, Cejudo is undefeated in his professional career and is a former Olympic gold medalist in wrestling.
The new season will begin with tryouts scheduled for April 25 in Las Vegas at Palace Station with all competitors between the ages of 21-34 and at least three professional fights on their record eligible for the show.
The tournament will run throughout the season of "The Ultimate Fighter," which debuts on FS1 on Wednesday, Aug. 31.
The final fight of the season will air during the show and then the winner will move on to challenge for the flyweight title a few days later at the finale.
Participants interesting in applying can download the application here and then bring the form with them to the tryouts being held two days after UFC 197 starting at 8am PT.