Ulis leads Suns into Summer League quarterfinals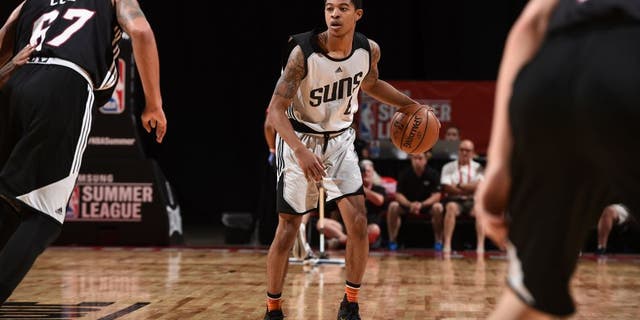 NEWYou can now listen to Fox News articles!
Second-round draft pick Tyler Ulis had 20 points and eight assists to lead the Suns to a 77-74 victory over the Miami Heat 77-74 on Thursday in the NBA Las Vegas Summer League tournament.
The Suns advanced to the quarterfinals of the tournament and will play next at 3 p.m. Saturday against the Denver-Utah winner.
Ulis took charge for a Suns team playing without Devin Booker and first-round draft pick Marquese Chriss. The Suns took the lead for good, 68-66, on a pullup jumper by Ulis with 5:03 left.
Troy Williams and Kyle Kuric scored 15 points apiece for the Suns, and first-round draft pick Dragan Bender had 10 points and nine rebounds, although he shot 3 of 13 overall and 2 of 9 from 3-point range.