'Ugly face, nobody wants to see that': Capitals' 27-year-old rookie has stories and scars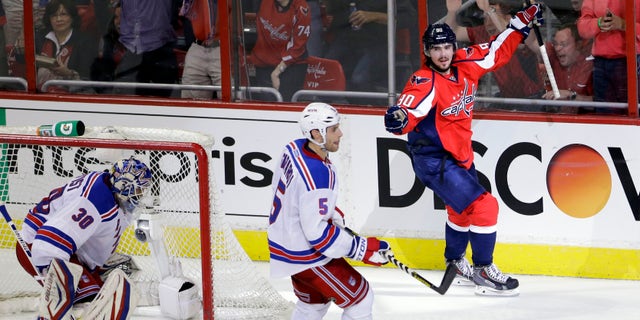 WASHINGTON – Steve Oleksy's face has another scar — this one from taking a puck to the face to block a shot in the Washington Capitals' Game 1 win over the New York Rangers.
Oleksy also had the game's offensive highlight — a pass that traveled some 80 feet to set up the go-ahead goal by Marcus Johansson in the second period of the 3-1 victory.
Not bad for a player who had to toil through the juniors and minors before making his NHL debut in March at age 27.
Oleksy doesn't even have a photo with his bio on the Capitals' website. He says that's OK because he has an "ugly face" and "nobody want to see that."
Oleksy and the Capitals will try to take a 2-0 series lead Saturday.