UFC's Ronda Rousey Focused on Carmouche & Women's Division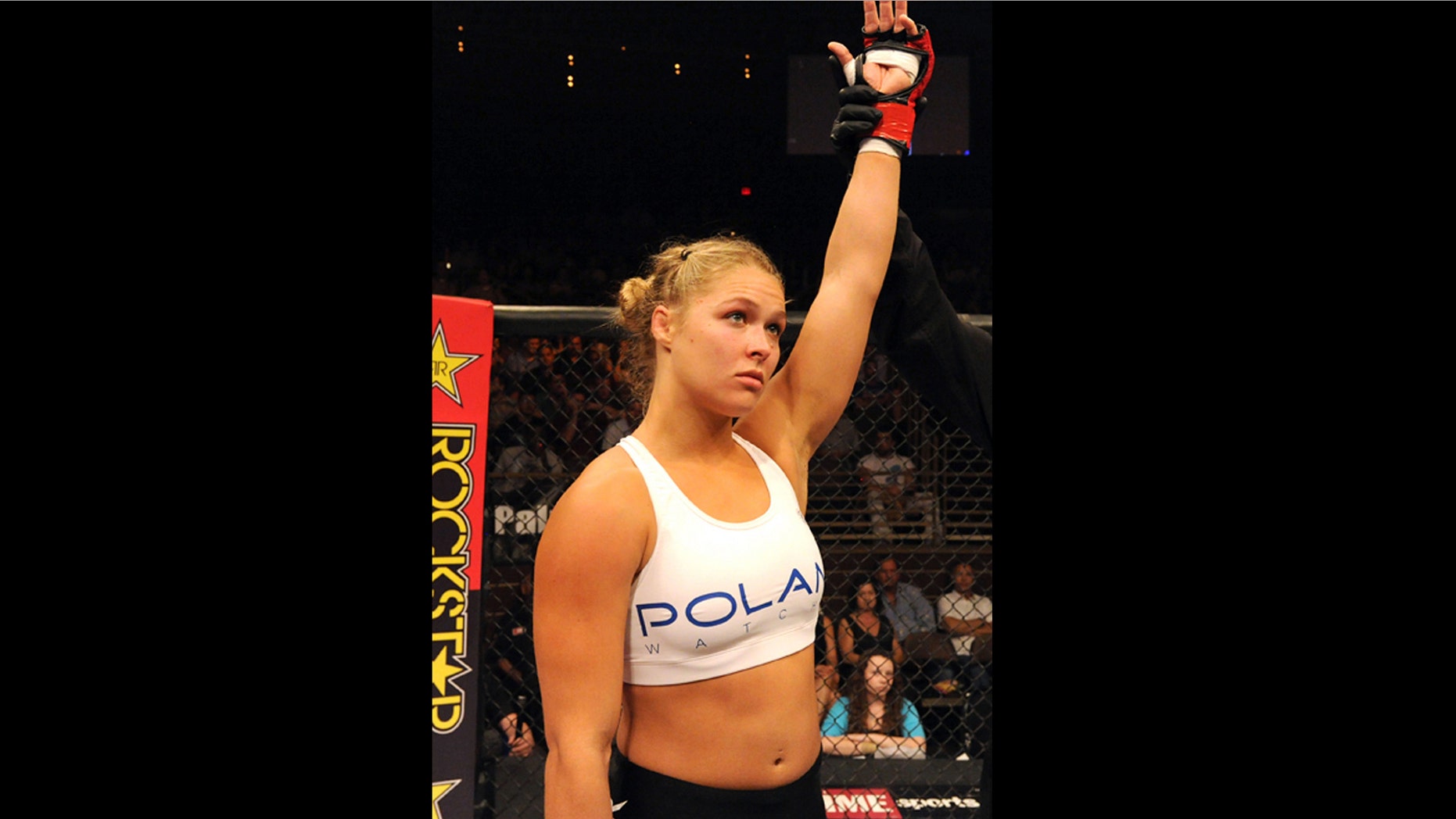 For Ronda Rousey the pressure is on and her opponent Liz Carmouche has her undivided attention, even if a possible match up with Cristiane "Cyborg" Santos is what's on everyone else's mind.
"Cyborg hasn't had a win in two years and she needs to keep making a fuss just to make her name," Rousey said in a UFC conference call promoting her February 23 pay-per-view fight. "Liz Carmouche has 100 percent of my attention right now."
The UFC is expected to make an announcement Friday on the future of Santos with the company, after her manager Tito Ortiz told the MMA media that she has requested her release from the UFC.
In the meantime Rousey, an Olympic judo bronze medalist and the UFC's first female bantamweight champion looks to fight Carmouche and make history as the first woman to fight in and headline a UFC fight card.
"The pressure I put on myself is bigger [than everyone else's]," said Rousey.
While critics of the UFC have noted that the organization isn't in the women's MMA business and more in the Ronda Rousey business, the UFC countered those claims this week by booking its second UFC women's fight and confirming the signing of four more female bantamweight challengers for Rousey or Carmouche.
I love the fact that even before this fight is happening that they're already scheduling more girl fights.
Former Strikeforce 135 lb. champion Miesha Tate will take on Invicta FC fighter Cat Zingano on the Ultimate Fighter Finale card April 13.
In addition to Tate and Zingano, Sara McMann and Alexis Davis have also been signed.
"There's definitely a lot more attention on this [fight] than there is on the Olympics," said Rousey.
As for Carmouche, she's happy to see that the UFC is developing the division around other talent.
"I think there's evidence that they're trying to build up the women's bantamweight division," said Carmouche, an openly gay fighter who is also making history.  "I don't think they would make a title fight between myself and Ronda without something to fall back on."
Rousey is also excited at the prospect of more women's competition in the UFC.
"I love the fact that even before this fight is happening they're already scheduling more girl fights," said Rousey. "Now all the people wont say the outcome of this fight will depend on the division. It's really encouraging. I'm happy to see that it's not just about me and Liz."
Follow Victor Garcia on Twitter @MrVicGarcia.
Follow us on twitter.com/foxnewslatino
Like us at facebook.com/foxnewslatino