UFC welterweight contender Jordan Mein retires from MMA competition at 25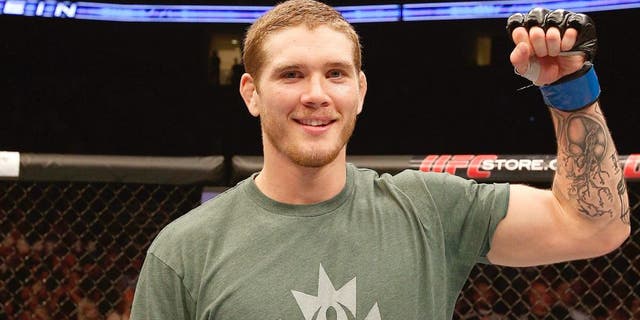 Jordan Mein may be just 25 years old, but he's devoted 12 years of his young life to MMA competition and has 39 professional fights in some of the world's top promotions to show for it.
After all that work and battling, the "Young Gun" out of Alberta has decided he's had enough. "I'm ready to transition to a different part of my life. I've been at this for 12 years, 10 years professionally, so I'm just ready to move on in my life," he told UFC's Thomas Gerbasi.
Mein has decided to retire from MMA competition. He last fought in January and lost by KO to former world title challenger Thiago Alves. Prior to that, Mein had won two straight.
In all, he went 3-2 during his UFC run, which began in 2013. His only other UFC loss came to top-contender Matt Brown.
Before fighting in the UFC, Mein fought in the now defunct Strikeforce promotion. For someone so young, Mein sure did accomplish a lot in the sport he loves, and that probably helps him feel at peace with his decision to walk away.
"I do feel satisfied, and I'm happy with myself," he said.
"I'm not coming to the gym saying 'I made the wrong decision.' I'm feeling good about the choices I made in my career. I think it would be different if I didn't feel that way and if it was a forced situation."
Though he knows that he is done with the grueling grind of competing in the UFC, Mein does not yet know what he wants to do with the rest of his life. Like many people entering their mid-twenties, Mein is likely to find that he's got plenty of time to figure that out.
"I just don't want to compete anymore at the highest level," he explained.
"I still love to compete in the gym, and I'm more into wanting to teach and maybe even going a different route and getting away from martial arts and doing something else. I don't know yet."