UFC veterans decorate Titan FC triple title fight card on Fight Pass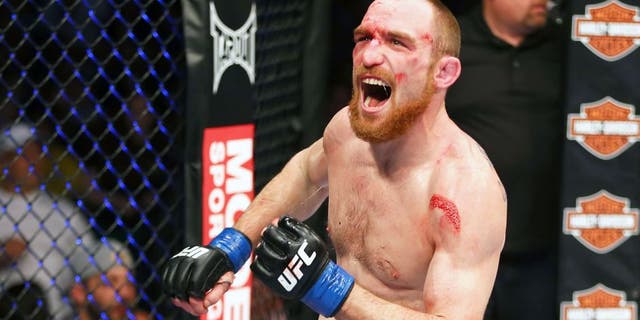 As UFC Fight Pass continues to grow and add new shows to the schedule, Titan Fighting Championships is becoming a great breeding ground for new talent and the upcoming show will feature three title fights and a ton of Octagon veterans.
The card, revealed exclusively to FOX Sports, features UFC veteran Pat Healy in the main event as he defends his Titan FC lightweight title against former Olympian Rick Hawn.
Hawn comes from a Judo background and traveled in many of the same circles coming up as UFC women's bantamweight champion Ronda Rousey before turning his attention to MMA, just like she did when her Olympic career was over.
Also on the card, Andre Harrison will face Desmond Green with the featherweight title up for grabs. Harrison is one of the top up-and-coming prospects in the world at 145 pounds and he enters this bout with a perfect 10-0 record, coming out of the same gym that produced former UFC middleweight contender Costas Philippou.
The final title fight announced takes place in the flyweight division as former UFC fighter Tim Elliott defends his belt against 9-1 contender Felipe Efrain.
Elliott was a force to be reckoned with while he was in the UFC and a couple of big wins at 125 pounds in Titan FC could earn him a spot back on the roster.
The card goes down on September 19 from the Clark County Fairgrounds Event Center in Ridgefield, WA with the show airing live and exclusively on UFC Fight Pass.
The full card is listed below:
MAIN EVENT: Pat Healy vs. Rick Hawn
Andre Harrison vs. Desmond Green
Tim Elliott vs. Felipe Efrain
Zane Kamaka vs. Belal Muhammad
Austin Springer vs. Steven Siler
Jason Novelli vs. EJ Brooks
Ricky Simon vs. Alex Soto
Jake Smith vs. Taki Uluilakepa
Ryan Walker vs. Trey Ogden
Muhammed Abed vs. Peter Petties