UFC star Jon Jones pleads not guilty to latest traffic charges, trial set for May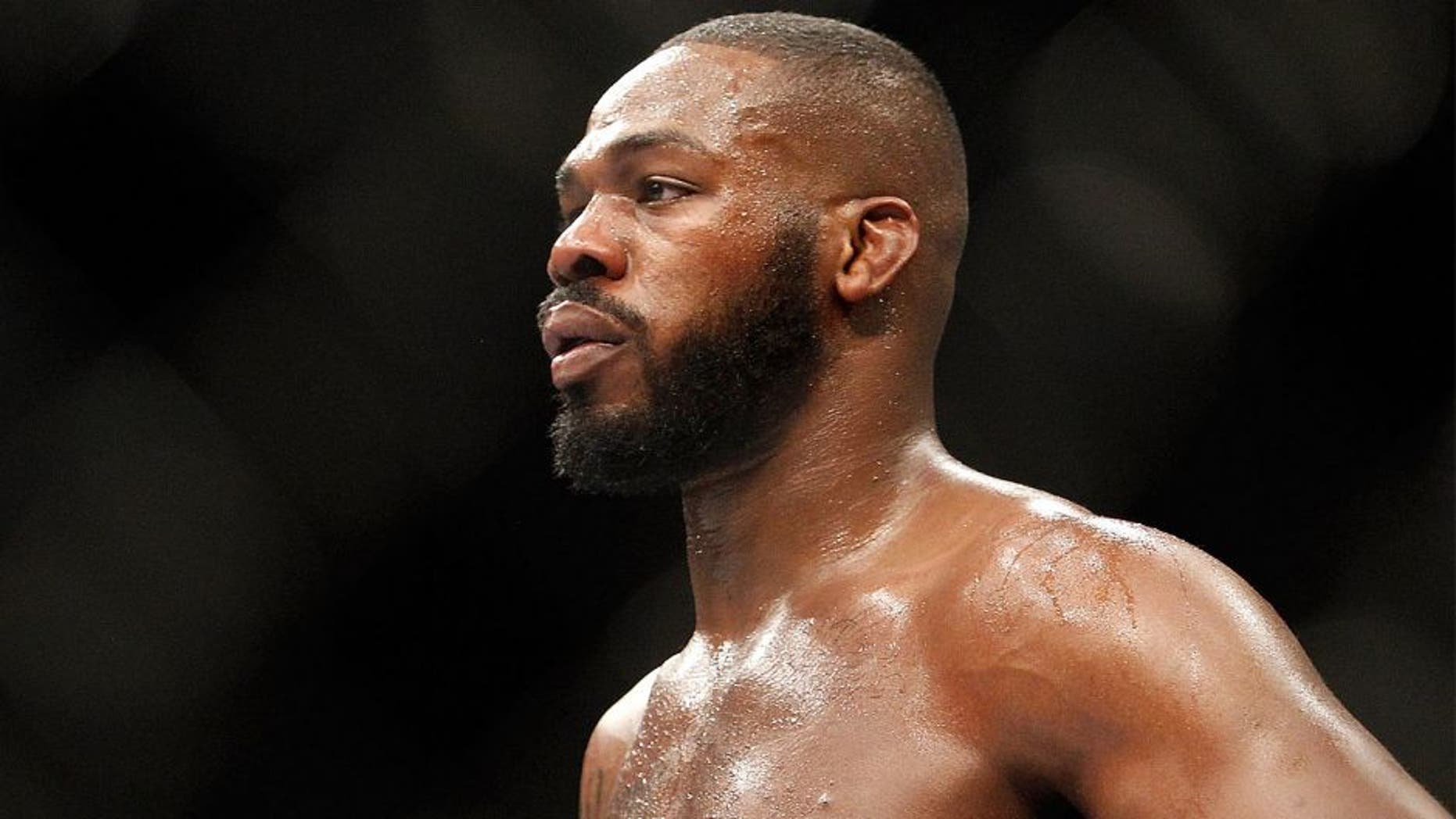 Jon Jones got to keep his UFC 197 headlining date despite a recent arrest and his original opponent -- light-heavyweight champion Daniel Cormier -- pulling out with an injury, and now he also has a new court date to attend. The former title-holder has a traffic trial scheduled for May 11, according to a report from Marc Raimondi at MMAFighting.
Jones has pled not guilty to the charges.
Jones was recently stopped by a New Mexico police officer while driving and issued a total of five citations, including one for drag racing. Other tickets include citations for exhibition driving, failure to maintain a traffic lane, and the use of modified exhaust systems, according to the report.
The embattled fighter's latest trial won't interfere with his April 23 UFC 197 main event against last-minute replacement opponent Ovince Saint Preux. In court last week for a probation violation hearing stemming from those traffic citations, Jones' lawyers told the presiding judge of their intent to fight the citations from the police officer.
"We believe that they are bogus," she said.
"We believe that he was profiled."
Despite his most recent legal troubles, Jones is back in the gym training for his return to the UFC Octagon. Jones has not fought in more than a year, since defending his light-heavyweight title against Daniel Cormier in 2015.
After that fight, it was revealed that Jones tested positive for cocaine in a pre-fight drug screening administered by the Nevada State Athletic Commission. Despite the test failure, the commission did not alert Jones of the results, choosing instead to notify his promoter, the UFC, and leave the decision of whether he would be allowed to fight Cormier up to them.
The fight took place, and not long afterwards Jones was involved in a felony hit-and-run car accident to which he later pleaded guilty to and is now serving a probation for. He was subsequently suspended by the UFC.
During his time away from competition, Jones has appeared to pick up his training and get in serious shape. Despite lots of ups and downs, Jones still appears set to make his way back later this month.
We'll keep you posted on developments with his next trial as they happen.