UFC sold to new owners for $4 billion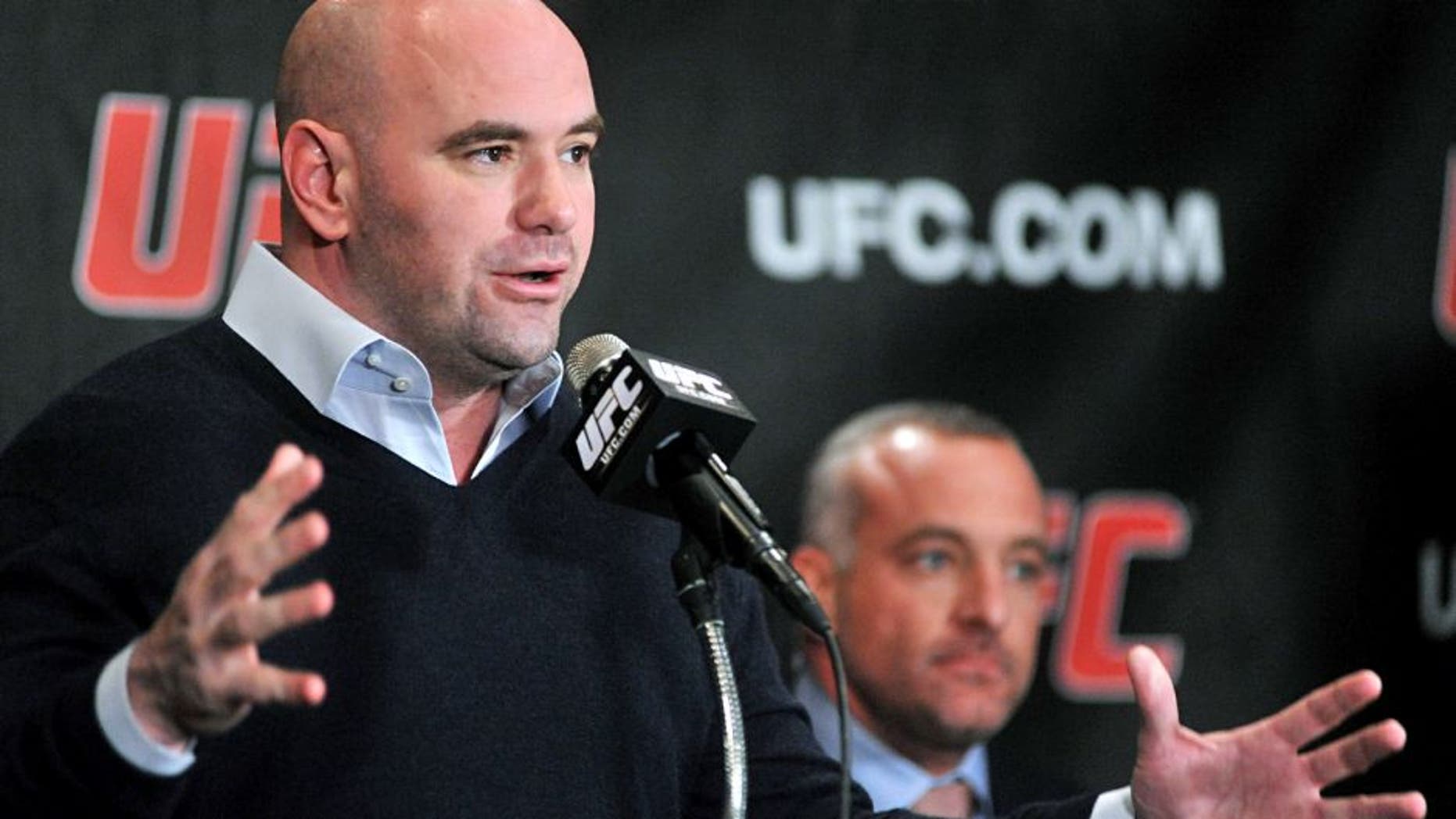 The UFC has new owners for the first time in 15 years.
On Monday, the Ultimate Fighting Championship will officially announce that the organization has been sold for approximately $4 billion to a group of owners, including WME-IMG as well as private equity firms Silver Lake, Kohlberg Kravis Roberts and Michael S. Dell.
Sources close to the situation confirmed the sale to FOX Sports late Sunday night following an initial report from the New York Times several weeks after FLO Combat initially confirmed the news.
The UFC had officially denied rumors about the sale of the organization several weeks ago when rumors first surfaced. The sale wasn't finalized until this past weekend, when the ink dried on the final contracts to transfer ownership from Zuffa LLC to the new group led by WME-IMG.
The deal will see primary owners Lorenzo and Frank Fertitta bow out of the organization for the most part, with their majority shares representing the biggest part of the sale of the UFC.
The Fertitta brothers, along with childhood friend Dana White, bought the UFC in 2001 for a reported $2 million before growing it into a global phenomenon that just sold for $4 billion.
White is expected to stay on as president of the UFC while also running the day-to-day operations of the company. The promotion will remain based out of Las Vegas, and there are no major staffing changes expected with the new ownership group in charge.
The new owners of the UFC will include a conglomerate of investors with WME-IMG leading the group. WME-IMG is best known as a talent and sports agency headed up by Ari Emanuel and Patrick Whitesell.
Emanuel has been a friend and business partner with the UFC for several years and played an integral part in the seven-year TV deal that the promotion signed with FOX in 2011.
WME-IMG also represents former UFC women's bantamweight champion Ronda Rousey in her career outside the Octagon.
The sale of the UFC comes on the heels of one of the most successful weekends in the history of the promotion, after UFC 200 raked in a record-breaking $10.7 million gate for the card held at the new T-Mobile Arena in Las Vegas.
WME-IMG has been tackling the sports market harder and harder over the past few years after William Morris Endeavor merged with IMG in 2013 for a reported $2.2 billion sale. WME-IMG partnered with Silver Lake on that investment, and they will be a key investor in the UFC as well.
Now the group takes over the most successful mixed-martial arts organization in the world as the UFC officially begins a new era.