UFC contender Hector Lombard to return to middleweight after loss to Neil Magny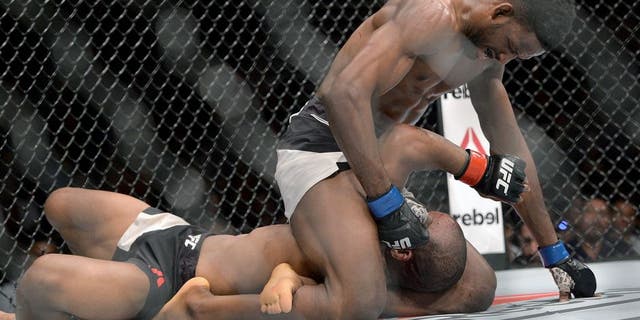 Before entering the UFC, middleweight Hector Lombard went on a tear, going 25 straight fights without a loss. He entered the UFC in 2012 as the Bellator middleweight champion but then lost two out of his first three bouts in the big leagues.
Then, he decided to drop down to welterweight. Lombard has since won three times, with his latest victory overturned into a "No Contest" following a failed post-fight drug test.
Earlier this month the Judoka fought at welterweight for the first time since the UFC disallowed IV use for rehydration after weight cuts. Lombard also lost to Neil Magny, in a crazy back-and-forth contest which culminated in a far-too-late stoppage thanks to a negligent referee who allowed Lombard to absorb dozens of uncontested shots to the head while he was face-down on the mat at the end of the second round.
There is probably lots for the contender to consider following his tough loss, but this week he announced that he'd already made an important decision regarding his fighting future.
"I'm very happy to be back fighting at my original weight- 185," Lombard wrote on his Instagram account. "Now with no IV allowed, I will be able to fight [at] a healthier weight for me."
Lombard said that his depleted body just couldn't respond in the way he needed it to against Magny.
"I asked my body to perform, but I got no reply," he explained. "When your body says, 'no' and stops functioning, there is nothing you can do about it."
Lombard is built like a superhero action figure, so he likely cuts a lot of weight to get down to 170 pounds while maintaining his huge muscle mass. At just 5'9", however, he will be far shorter than just about every other top person in the middleweight division.
After a career of fighting taller men and still finding success, the Cuban probably feels more comfortable being undersized if it means he feels as though he's at full strength. Whoever and whenever he fights next, we just hope the warrior takes plenty of time to rest from the damage he took in his last bout.