UFC champion Dominick Cruz will drive pace car for Sprint Cup race at Phoenix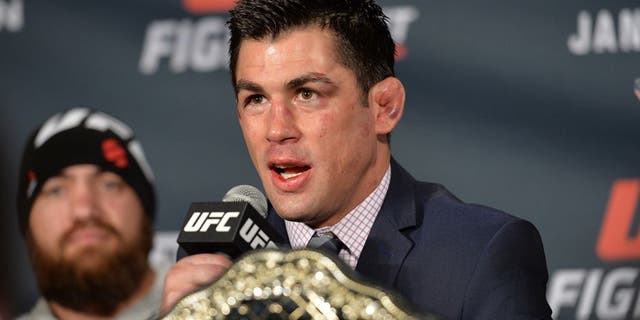 UFC bantamweight champion Dominick Cruz will drive the Chevrolet Camaro pace car for the Good Sam 500 NASCAR Sprint Cup Series race at Phoenix International Raceway on March 13.
"I'm pumped to be back at Phoenix International Raceway for another great NASCAR event on March 13," Cruz said in a statement released by the track on Wednesday. "Starting the Good Sam 500 as the official pace car driver will be an honor. I know how powerful and fast these cars are and how great these drivers are at making it look easy. I'm excited to be invited back and to lead them to the green flag."
Cruz, 30, is a native of Tucson, Arizona. According to the track, he is a two-time UFC bantamweight champion and former WEC champion.
"Undefeated since 2007, Cruz is widely considered to be one the sport's best pound-for-pound athletes with an overall record of 21-1," track officials said in a news release. "Known for his nonstop in-ring footwork and entertaining fight style, Cruz has become a favorite among fans every time he steps inside the Octagon."
When he's not competing, Cruz also serves as an analyst for FOX Sports often breaking down UFC action on FS1.