UFC champ Ronda Rousey returning to the octagon for fight in Rio against Bethe Correia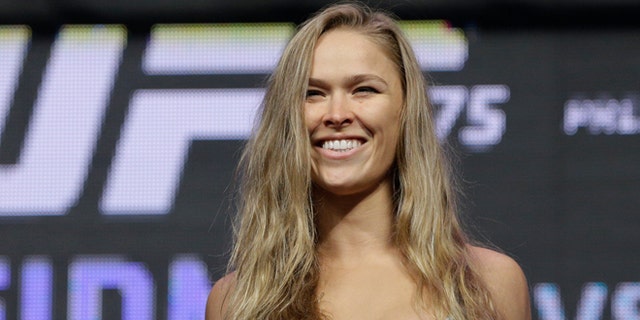 LAS VEGAS (AP) – UFC bantamweight champion Ronda Rousey will return to the octagon against Brazil's Bethe Correia at UFC 190 on Rio de Janeiro on Aug. 1.
UFC President Dana White announced the matchup Friday.
Rousey (11-0) finished her fifth title defense in 14 seconds last month, defeating Cat Zingano with an armbar at UFC 184 in Los Angeles.
The fastest submission victory in UFC history was the latest in a string of impressive stoppages for Rousey. She is the only 135-pound women's champion in the promotion's history and one of the biggest stars in mixed martial arts.
Correia (9-0) will have a vociferous home crowd behind her at Rio's HSBC Arena. Although she has victories over two of Rousey's training partners, Correia will be a heavy underdog in the bout.