UFC 195: Embedded: Condit, Lawler, Duffy & Poirier head to Fight Week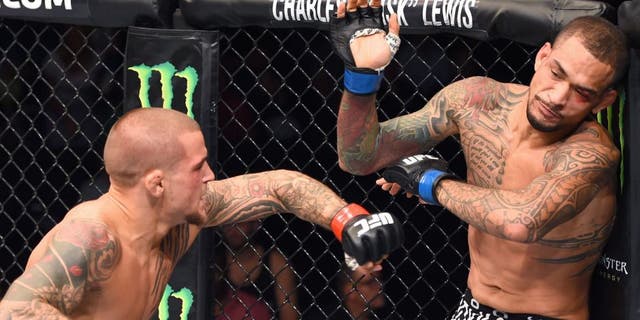 "I think I decided I wanted to be a fighter, man, had to be young...six or seven."
That was UFC welterweight champion Robbie Lawler talking as he packed up his car in Florida, before leaving earlier this week to Las Vegas, where he will defend his title against Carlos Condit. The Ruthless one is indeed a natural born fighter, just like his challenger.
Both fighters are also family men, however. You get to see both sides in the latest episodes of UFC 195: Embedded. Watch (above, and below) to get more inside access to Lawler, Condit, as well as lightweight contenders Dustin Poirier and Joe Duffy, who fight one another on the undercard, as they leave their homes and head into battle.
We can't get enough of these intimate looks at the camps and lives of fighters, and we're betting you'll enjoy them, as well. So, we'll keep bringing you these as they are released.
And, be sure to stay tuned all week and weekend for full UFC 195 coverage, right here!