UFC 193 title challengers Holm & Letourneau show calm but ruthless faces at weigh-ins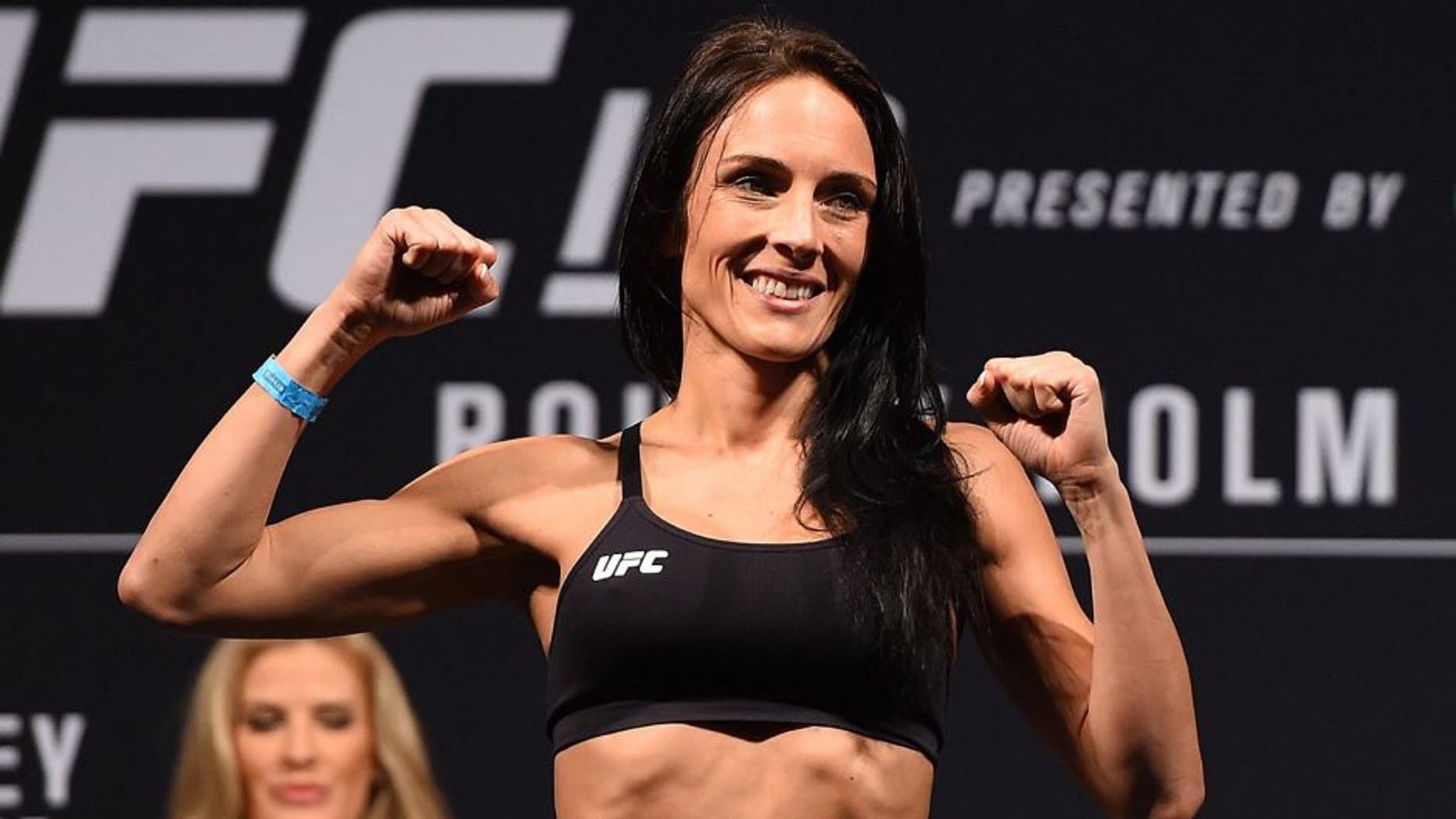 No one brings a game face to weigh-ins like UFC champions Ronda Rousey and Joanna Jedrzejczyk. They wear their emotions plainly for the world to see.
They amp themselves up, they try to stare their opponents down, with the volume turned to 11. On Friday, they were at it again in Melbourne, inside the gigantic Etihad stadium which on Saturday will likely be filled with a record-setting crowd of nearly 70,000.
As usual, Rousey and Jedrzejczyk were louder and meaner-looking than their opponents. In fact, bantamweight challenger Holly Holm and strawweight title hopeful Valerie Letourneau have seemed downright soft-spoken in the lead-up to UFC 193.
The challengers stayed quiet, with the champions in their faces, after weighing-in Friday, but they were anything but timid. Holm calmly placed a fist on Rousey's face after the champion charged her, and then slapped the "Rowdy" one's arm away, all while staring down right into her eyes.
Letourneau leaned in, head-first, as the Polish champion eyed her with her usual violent and creepy hunger. Both challengers had to be separated from the champions who tried to intimidate them by UFC president Dana White.
Both challengers know they have their work cut out for them, Saturday night in the cage. However, from the looks of it Rousey and Jedrzejczyk actually have opponents who seem like they'll relish the gory process just as much as they do, this time around.