UFC 190 Results: Ronda Rousey face plants Bethe Correia with 34 second knockout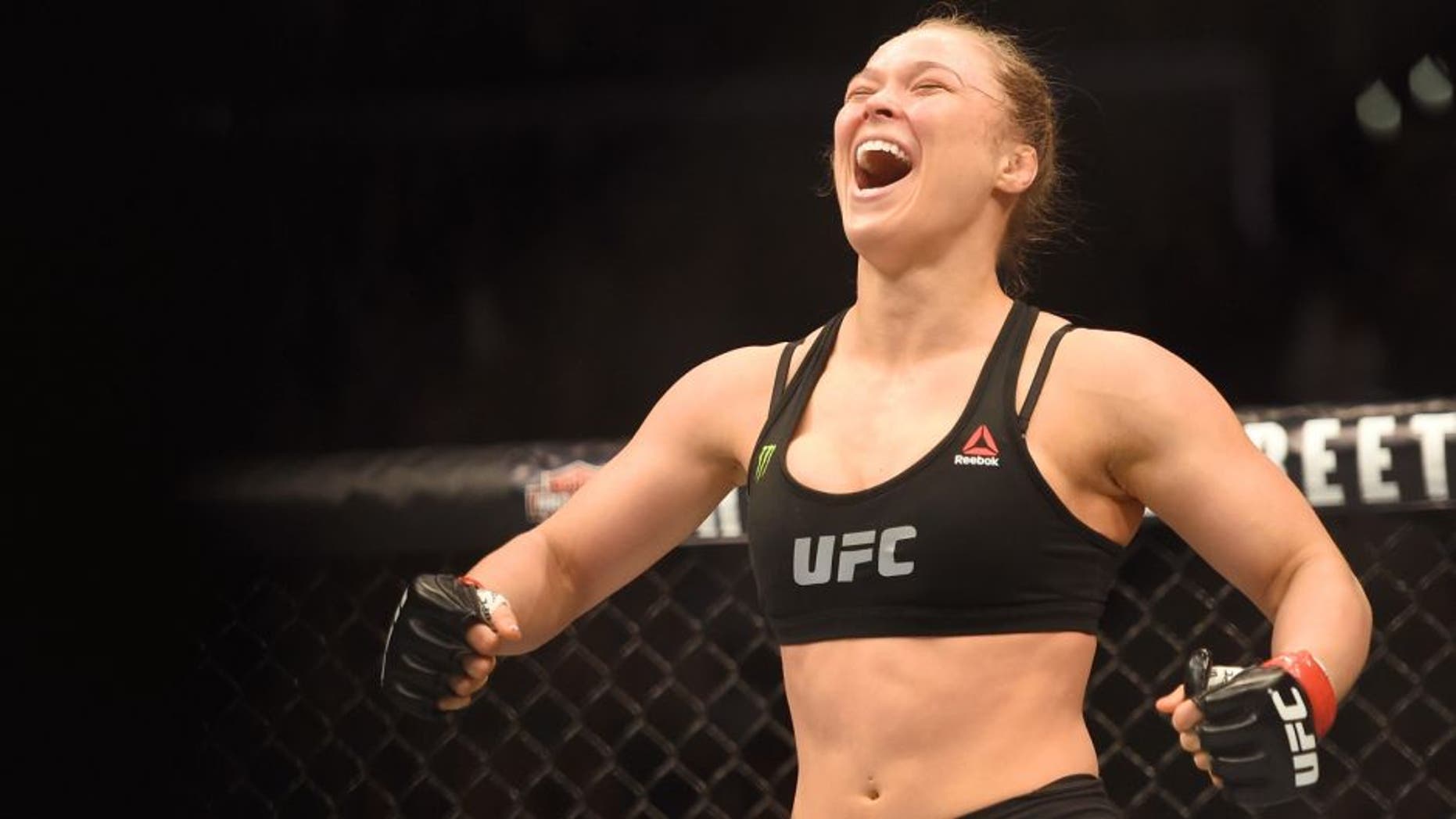 Ronda Rousey promised to brutalize Bethe Correia at UFC 190 and it took her just 34 seconds to face plant the Brazilian contender with a vicious knockout in the first round.
The fight got truly personal in the weeks and months leading to the matchup when Correia made a remark about Rousey committing suicide and that hit far too close to home after the 2008 Olympic bronze medalist lost her father when he took his own life when she was a child.
The remark sparked a new kind of disdain inside of Rousey as she got ready to face Correia in her home country of Brazil with a goal to punish the brash Brazilian before finally putting her away.
Rousey came out guns blazing as soon as the fighters darted across the cage at each other and she began winging punches at Correia in wild fashion, trying to score the early knockout.
The fury slowed for just a moment as Rousey backed Correia up against the cage wall and began opening up a huge barrage of strikes, one after the other in machine gun like fashion.
It was a right hand that finally slipped through the defense followed by a short left that sent Correia crashing to the mat face first as referee John McCarthy quickly swooped in to stop the fight.
Correia was out cold as Rousey smiled and ran across the Octagon in celebration with the stoppage coming at just 34 seconds into the first round.
The victory moves Rousey to a perfect 12-0 in her career and the legend of the best women's fighter on the planet only continues to grow as she wipes out yet another contender in less than a minute.