UEFA dismisses Fenerbahce protest over Shakhtar Donetsk doping case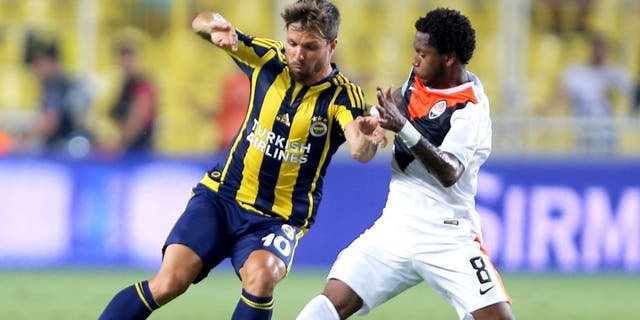 NYON, Switzerland --
UEFA says it dismissed Fenerbahce's protest against Shakhtar Donetsk fielding a player in a Champions League qualifying match who previously tested positive for doping at the Copa America.
The 0-0 result stands for the teams' third qualifying round, first-leg match in Turkey last week ahead of the return match on Wednesday in Lviv, Ukraine.
UEFA says Shakhtar's Brazil midfielder Fred had not been suspended by South American confederation CONMEBOL when the first leg was played.
Still, Fred is unlikely to play on Wednesday because of the doping case.
Fred tested positive for a banned diuretic with Brazil at the Copa America in Chile in June. The substance, hydrochlorothiazide, can hide the presence of other drugs.
Shakhtar acknowledged selecting Fred to face Fenerbahce in Istanbul against UEFA advice.