UConn Joins Butler in Final Four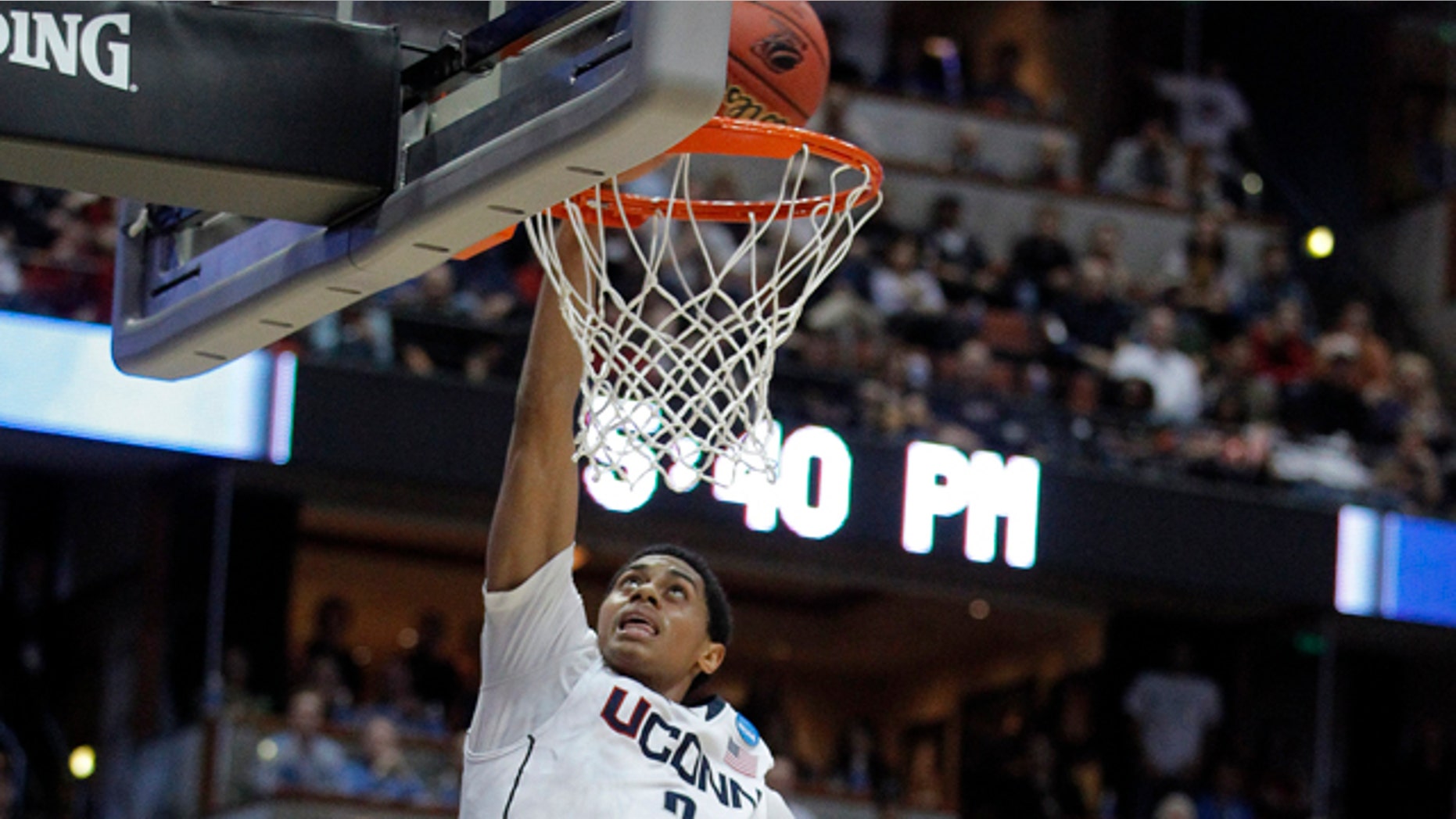 ANAHEIM, Calif. -- Kemba Walker scored 20 points, freshman Jeremy Lamb added 19 and Connecticut earned its second Final Four berth in three years, beating Arizona 65-63 Saturday to win the West regional.
Derrick Williams and Jamelle Horne missed 3-pointers in the final seconds for Arizona, allowing the third-seeded Huskies (30-9) to hang on for their ninth victory in 19 days and a trip to Houston next week.
After missing the NCAA tournament entirely last year, coach Jim Calhoun's tireless team is headed to UConn's fourth Final Four.
Williams had 20 points while battling foul trouble for the fifth-seeded Wildcats (30-8), who led with 6 minutes to play before six points by Lamb, the Huskies' fearless freshman.
Lamont Jones and Horne then hit late 3-pointers for Arizona, but the Wildcats couldn't convert two good looks in the final seconds.
Butler Rallies to Beat Florida 74-71 in Overtime
NEW ORLEANS, La. -- Shelvin Mack scored 27 points, including five in overtime, and Butler returned to the Final Four with a 74-71 victory over Florida on Saturday.
Matt Howard scored 14 and Khyle Marshall added 10 for the Bulldogs (27-9), who showed again they simply won't give in, erasing an 11-point hole in the second half.
Mack's 3-pointer with 1:21 left in overtime gave Butler the lead for good at 72-70.
Kenny Boynton missed a long 3 that could have given Florida (29-8) the lead with a little under 20 seconds left. Alex Tyus appeared to have the offensive rebound, but Howard tied him up and the possession arrow favored Butler.
Florida had to foul Mack with 10.6 seconds to go, and he hit both shots for the final margin.