UCF holds own early, quickly falters in blowout loss to Houston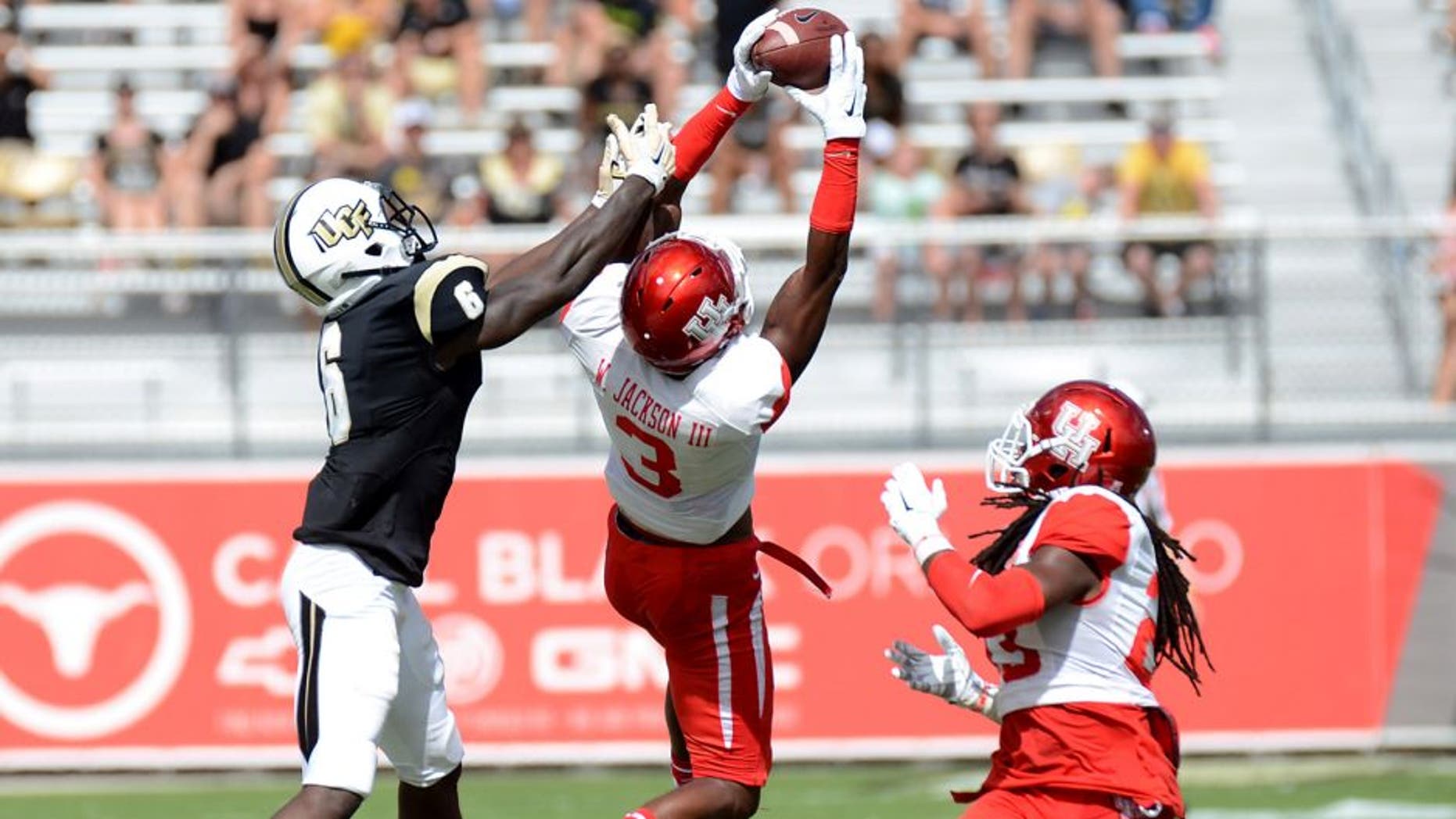 ORLANDO, Fla. (AP) -- Kenneth Farrow ran for 167 yards and three touchdowns and No. 21 Houston remained undefeated with a 59-10 victory over winless Central Florida on Saturday.
The Cougars (7-0, 4-0 AAC) scored 24 points in a mid-game span of 3 1/2 minutes and won for the fifth time by 21 points or more.
Houston cornerback Brandon Wilson scored on an 85-yard return of a fumble on the third play of the game, but the Cougars fell behind 10-7 before rallying late in the first half and turning the game into a rout in the third quarter.
Farrow's 26-yard touchdown run gave Houston the lead with 2:26 left in the half, and interceptions by William Jackson III and Donald Gage set up a TD and a field goal in the final 50 seconds.
Tristan Payton scored UCF's touchdown on a 46-yard pass from Justin Holman, but the Golden Knights (0-8, 0-4) had four turnovers and gained only 105 yards after the first quarter