Tyson says he was high on drugs during several fights in new book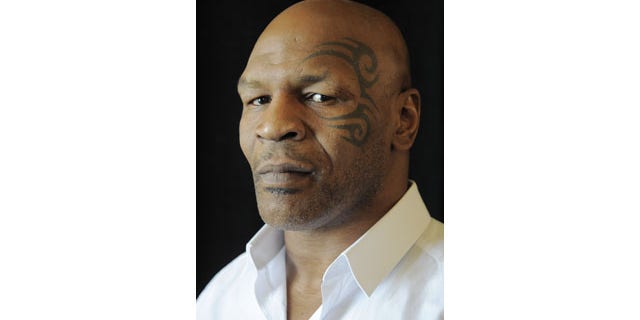 Former heavyweight boxing champion Mike Tyson has claimed in a new book that he was high on drugs during several fights over the course of his long career.
According to the Telegraph, the 47-year-old Tyson describes himself as a "full-blown cokehead" who first tried the drug at age 11 and even stooped to using a fake phallus filled with someone else's urine to fool drug testers.
On that occasion, prior to a 2000 bout against Lou Savarese in Glasgow, Scotland, Tyson said he had used cocaine and marijuana prior to the match. Such methods are not unheard of among athletes. In 2005, then-Minnesota Vikings running back Onterrio Smith was detained at an airport when a search of his carry-on bag turned up a device called the "Original Whizzinator," which included a fake phallus, bladder, and athletic supporter. Smith claimed that he was taking the device for his cousin.
In the same year that Tyson had to resort to what he calls his "whizzer" beat the drugs rap, he was fined $200,000 after testing positive for marijuana following a fight against Andrew Golata in Detroit. The man known as "Iron Mike" claims that on that occasion, he was tested before he had the chance to get his device from a member of his support crew, who typically carried the device from fight to fight.
Tyson also claims that he was high on cocaine prior to an infamous press conference promoting his last major fight, against Lennox Lewis in 2002. The press conference degenerated into a brawl between the fighters' two camps before Tyson emerged from the melee to scream at a reporter who suggested he should be put in a straitjacket, saying "Come here and tell me that, and I'll [expletive] you in your [expletive], you punk white boy ... You scared, coward, you're not man enough to [expletive] with me, you can't last two minutes in my world."
Despite retiring from the ring in 2005 with a record of 50-6 with 2 no contests (one for the post-Golata fight positive test, the other for hitting Orlin Norris after the bell in 1999), Tyson has remained a ubiquitous part of American pop culture, playing himself in films like "The Hangover" and "Rocky Balboa" and TV shows like "How I Met Your Mother" and "Entourage." He was also the subject of a feature-length documentary, Tyson, that was released in 2008.
Tyson's new book, "The Undisputed Truth," written with author Larry Sloman, is being released this week.