Tyrunn Walker had to re-learn DT position upon joining Lions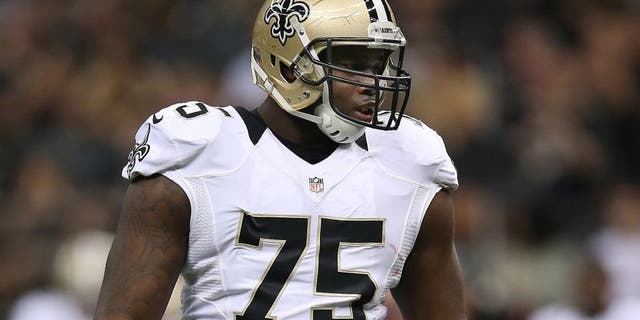 Detroit Lions defensive tackle Tyrunn Walker is learning on the fly.
The brand of defensive tackle Walker played with the New Orleans required him to be a space-eater, occupying gaps so linebackers can come up and make all the stops, according to ESPN's Michael Rothstein. Since signing with the Lions in free agency this spring, Walker has had to re-learn the position in order to play more of an attacking role.
"When we first came out here and I first started doing it, it was like, 'Oh man,'" Walker said, via ESPN. "That's like a kid learning how to walk. It's the same thing."
At 6-foot-3 and 294 pounds, Walker has a great combination of size and speed. He is currently battling second-year pro Caraun Reid for a starting job next to Haloti Ngata.
Lions defensive line coach Kris Kocurek spoke about the quick progress Walker has made in the positional competition so far.
"He'd always been told to get a little bit more weight back, get a little wider in your stance and mirror some of the guards," Kocurek said, per ESPN. "We're asking him to narrow your stance down, get as much weight forward as you can and get into them guards as fast as you can.
"About halfway through OTAs, you saw it, the light switch like, 'Hey, I can do this, you know.' Then he started out camp and been nothing but getting better."
Defensive end Daryl Tapp also gave Walker extremely high praise.
"The light is flickering. It's definitely flickering," Tapp told ESPN. "It's not on yet. Not fully on yet. He can be truly special. They already saw that. That's why they brought him in.
"But this guy, he can be a dominant force, especially in our scheme."
As the Lions continue their quest to replace All-Pro defensive tackle Ndamukong Suh, Walker may prove himself to be the team's key acquisition of the offseason.
(h/t ESPN)
Photo Credit: Chris Graythen/Getty Images