Tyron Woodley maintains that his next fight will be for UFC gold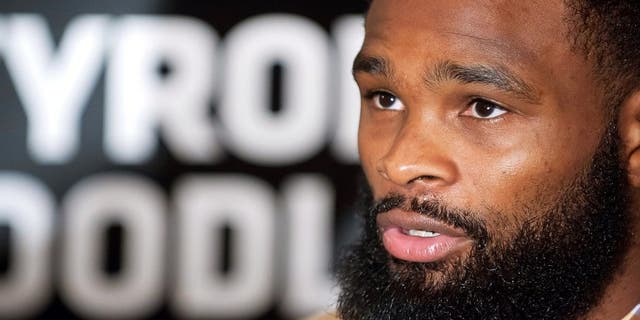 One month ago, UFC welterweight contender Tyron Woodley proclaimed, "I will be fighting my next fight for the world title, and I'm excited about that." At the time, the disappointed fighter was speaking right after having his UFC 192 in Houston fight with former champion Johny Hendricks canceled.
A month later, Woodley told UFC Tonight that his plans have not changed at all. "The Chosen One" fully intends to wait for a title fight in 2016.
Until the next UFC welterweight title fight, between champion Robbie Lawler and challenger Carlos Condit, Woodley said he plans to stay active with film projects. The American Top Team and Roufusport athlete told UFC Tonight that he'll be working that event as an analyst for FS1.
Since he made his initial declaration a month ago that he would wait for a title contest as his next competition, Woodley said that he'd had no talks with UFC officials about matching him up.
So, nothing has changed for Woodley. However, he is intent on letting the world know that he's standing steadfast for what he believes is fair.