Tyron Woodley: If I was Johny Hendricks, I would be extremely frustrated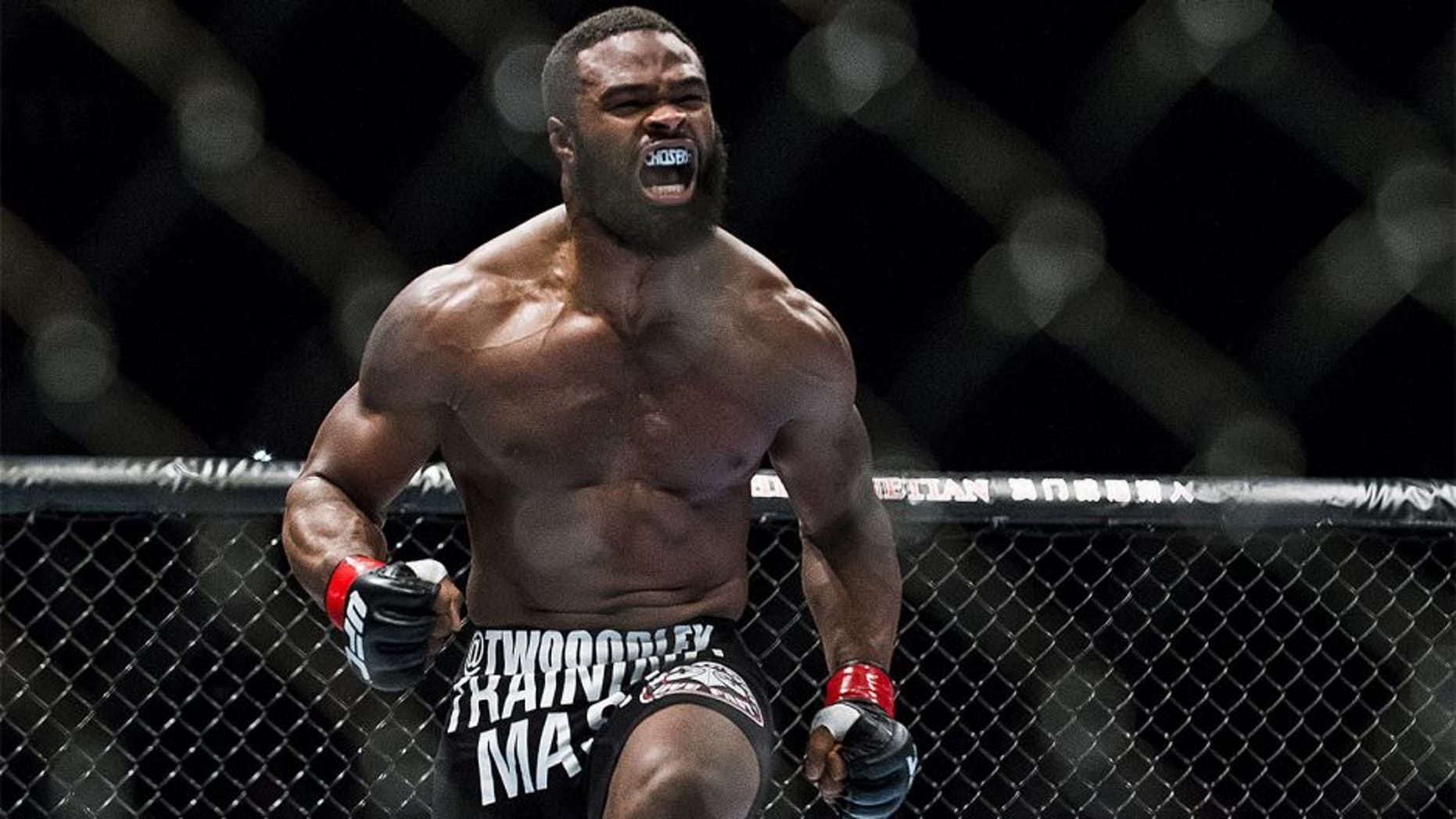 Tyron Woodley might be fighting Johny Hendricks this weekend at UFC 192, but that doesn't mean he isn't sympathizing with his opponent after the former welterweight champion was passed over for another shot at the title.
Hendricks was originally slated to rematch current champ Robbie Lawler after their second fight ended in a very close decision, but the UFC opted to match him up with Matt Brown instead.
Hendricks won by unanimous decision, but the title shot ultimately went to Carlos Condit, who he defeated in 2013. Woodley absolutely understands why Hendricks would be upset to face him this weekend, especially considering he's now missed out on two separate title shots with no promise that he'll be granted one after this fight either.
"Johny Hendricks is in a position where he should have been fighting for the title. If I was him, I would be extremely frustrated," Woodley told FOX Sports. "It's my chance to go up against the No. 1 seed and take his position.
"Johny Hendricks is going to come in with a chip on his shoulder like he's being over looked and kind of taken for granted, and I know those feelings very well. So we're both just going to be pissed off at each other. I think it will be a great matchup."
As excited as Woodley was to get the fight with Hendricks, even he thought the matchup wouldn't come together because of the pecking order at 170 pounds. Hendricks is the former champion with his only recent losses coming to Lawler in a close, split decision and another controversial decision against arguably the greatest welterweight of all time, Georges St-Pierre.
Following Condit's win in May over Thiago Alves, however, Woodley's perspective began to change. Woodley knew he wasn't next in line for the belt so really it was just an argument who would land it, and when Condit's name was pulled from the hat, he wasn't shocked in the least.
"I'm not thinking too much about Carlos. I wasn't too upset when he got the title shot," Woodley said. "I kind of figured it would happen because of the way he took out Thiago (Alves) and I didn't figure I was next anyways. It surprised me he would be next because I thought Johny would be next."
With Condit now set to face Lawler in January at UFC 195, the winner of the fight this weekend between Woodley and Hendricks would seemingly secure the next crack at the gold.
The UFC hasn't officially stated that as fact, however, and Woodley refuses to believe it's true until he has a contract in hand with an opponent on the other end with a date and location where the fight will take place.
Until then it's just wishful thinking and Woodley's gone there before and ended up with a loss on his record because of it.
"There's always a way [I wouldn't get the title shot]. There wasn't a way Johny wasn't getting it," Woodley stated.
"I start looking ahead and it doesn't go too well. I did that for the Rory MacDonald fight and look what happened. This time I'm going to stay focused on Johny and just train hard. This is a big task in front of me. I ordered a big plate of food fighting Johny, so I better have a good appetite and get hungry. I'm going to focus on that and that's it."
What keeps Woodley motivated is knowing at some point the UFC will eventually grant him a championship fight once he gives them no other choice. Racking up a win over a fighter like Hendricks is just the kind of marquee name he needs to add to his resume and there's no way the UFC will ignore Woodley forever.
"I'm going to fight for a world title at some point. There's no way you can deny me that opportunity," Woodley said. "I'm just going to fight and put on great performances and that's what's going to keep me in talks for the title."