Tyrod Taylor helped Bills set franchise record for fewest turnovers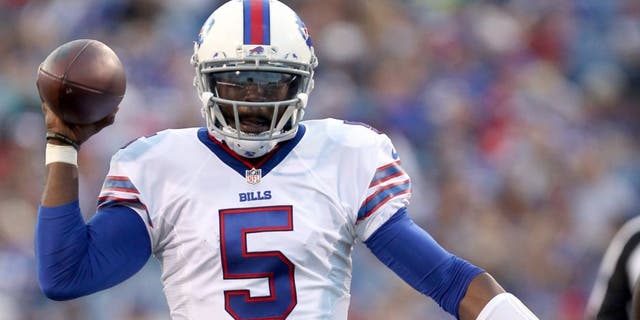 Turnovers often tell the story for how a game or a season went for an NFL team. For the Buffalo Bills, that wasn't exactly the case, but a few numbers are fairly telling.
In six games this season, the Bills didn't commit a single turnover -- a franchise record. In those games, Buffalo was 5-1. In every other game, they were 3-7. Of course, when you don't turn the ball over, you have a better chance of coming away with a win. That rang true in those six games, but the same can't be said for the rest of the season.
In his first season as a starter, Tyrod Taylor helped the Bills set another team record. They turned the ball over just 19 times, which is the fewest in a single season in franchise history. So why didn't the Bills win more games? Mainly because the defense -- which was fourth in the NFL in 2014 -- failed the team and couldn't stop opposing offenses.
With one year under his belt in Buffalo, Rex Ryan should be able to change that narrative in 2016. And if Taylor can continue to protect the ball the way he has, they'll likely improve upon that 8-8 record.