Ty Sambrailo is practicing again at left tackle for the Broncos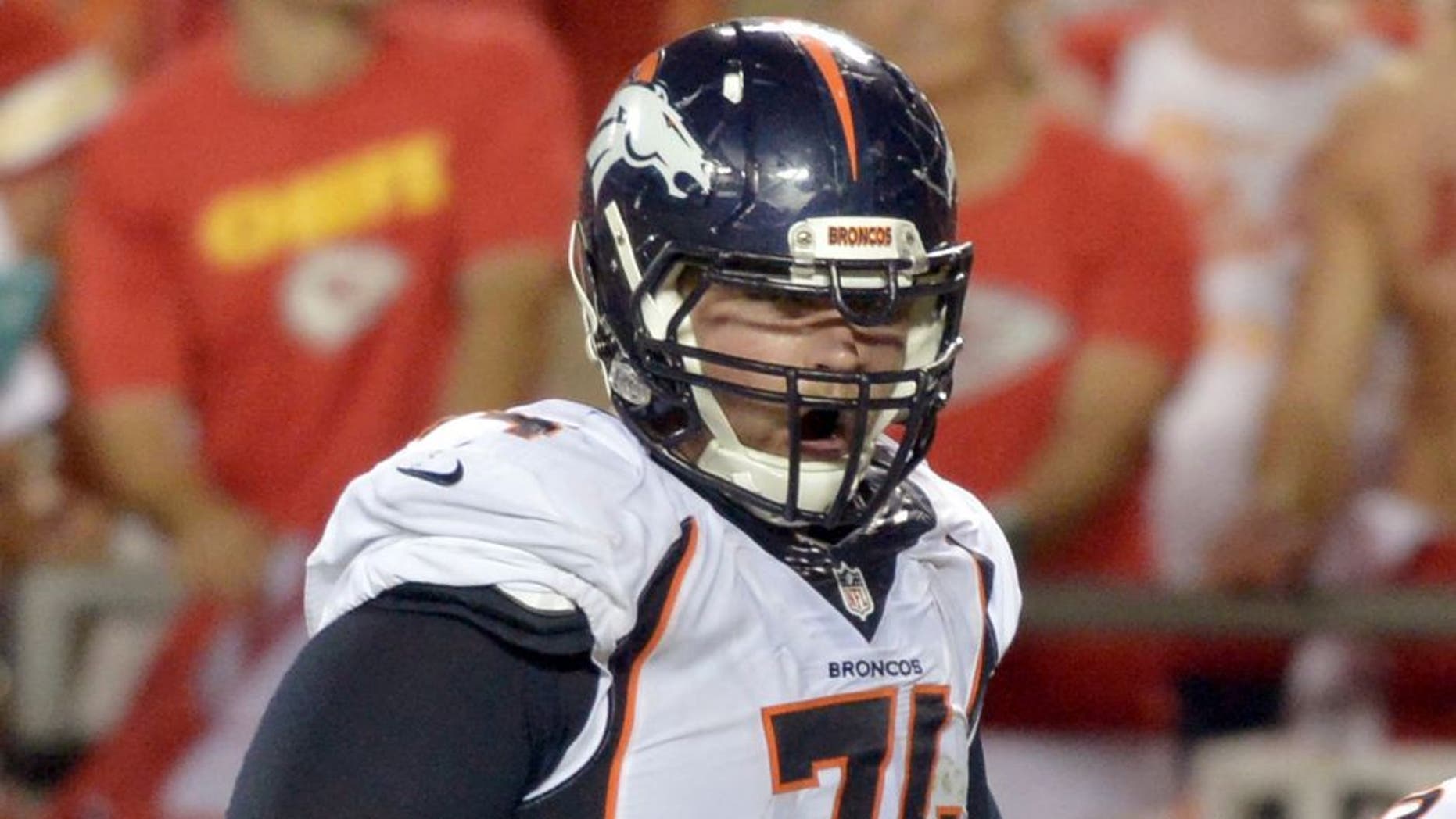 Ty Sambrailo took practice reps at his old left tackle spot on Wednesday. Denny Medley USA TODAY Sports
The Broncos are undefeated with third and fourth-string tackles as starters.
That situation could improve as early as this weekend with the return of their second-round pick.
Sambrailo has been out of the blocking mix since Week 3. He was just finding his stride when he injured that shoulder.
Veterans Ryan Harris and Tyler Polumbus have platooned at left tackle ever since. The Broncos might be happy to start a rookie again, instead.
MORE NEWS: Want stories delivered to you? Sign up for our NFL newsletters.