Two Tigers pitchers named minor-league All-Stars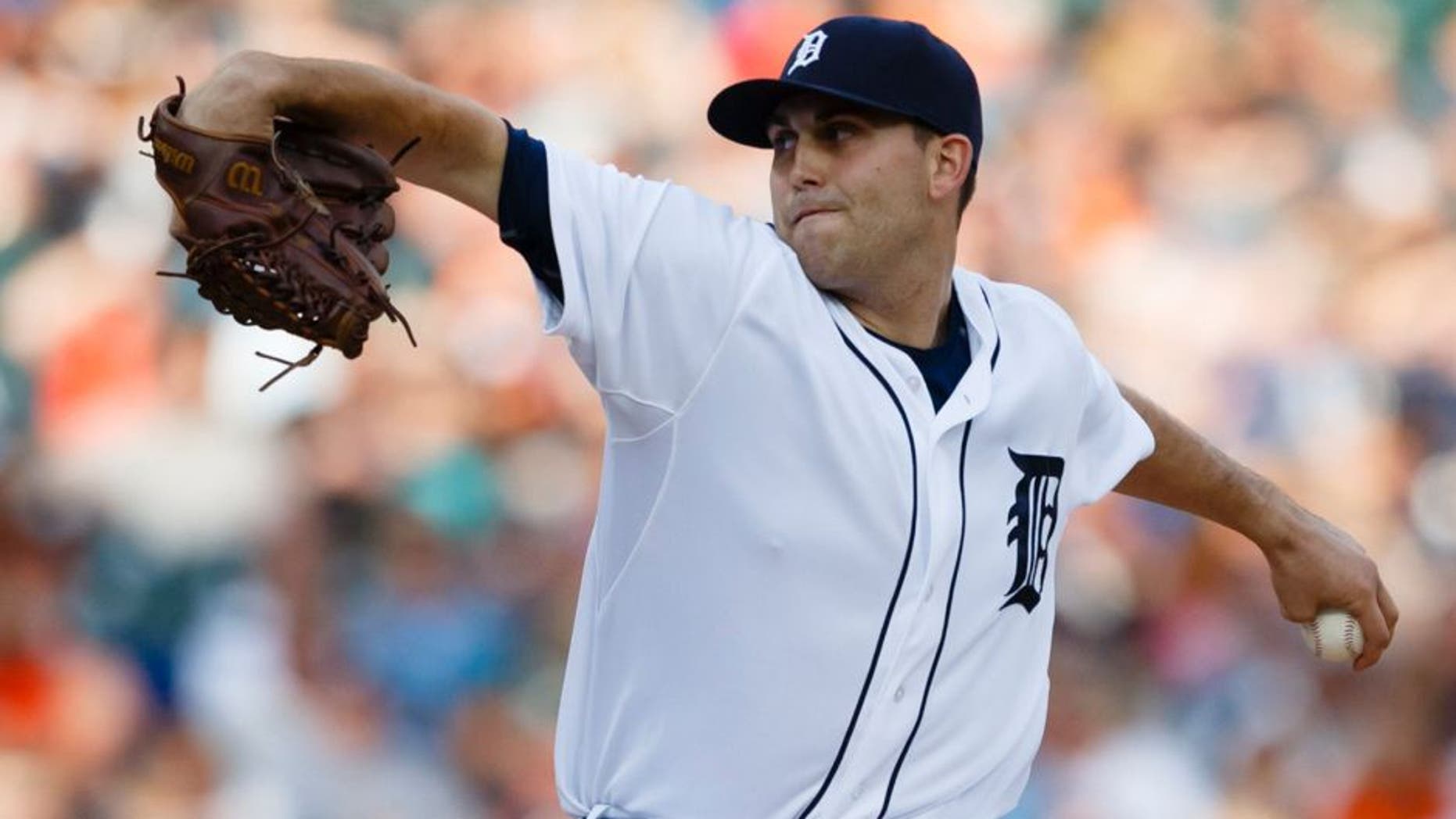 How good of a return did the Tigers get for dealing David Price and Yoenis Cespedes at this year's trade deadline?
A great one, if you put any stock into Baseball America's 2015 minor-league All-Star team.
Pitchers Matt Boyd, who was acquired from the Toronto Blue Jays in the trade for David Price, and Michael Fulmer, who was acquired from the New York Mets for Yoenis Cespedes, have been named first team minor-league All-Stars by the publication.
Boyd received a glowing review from BA for his work this past season:
One of three left-handers the Blue Jays traded to the Tigers for David Price in July, Boyd had a remarkable minor league season, leading all qualified starters in WHIP (0.85) and opponent average (.176) while finishing second only to Blake Snell in ERA (1.65).
While Boyd has yet to find success at the big league level, he's still developing and is expected to be a solid middle-of-the-rotation starter once he reaches his full potential.
The publication also had high praise for Fulmer:
Fulmer spent the first half of the season wowing scouts with his power fastball/slider repertoire at Double-A Binghamton, and while his home address shifted to Erie in the second half, following a trade from the Mets to the Tigers for Yoenis Cespedes, the results remained unchanged. Fulmer earned Eastern League pitcher of the year honors after winning the circuit's ERA title at 2.14 and finishing among the leaders with a 1.10 WHIP and .228 opponent average.
Fulmer will compete for a starting job next spring, but will likely need more work at Triple-A before he gets a chance to make a name for himself in the majors.
Either way, the future is very bright for these two young pitchers.
(h/t Bless You Boys)