Two NHL players shared a good laugh seconds before fighting each other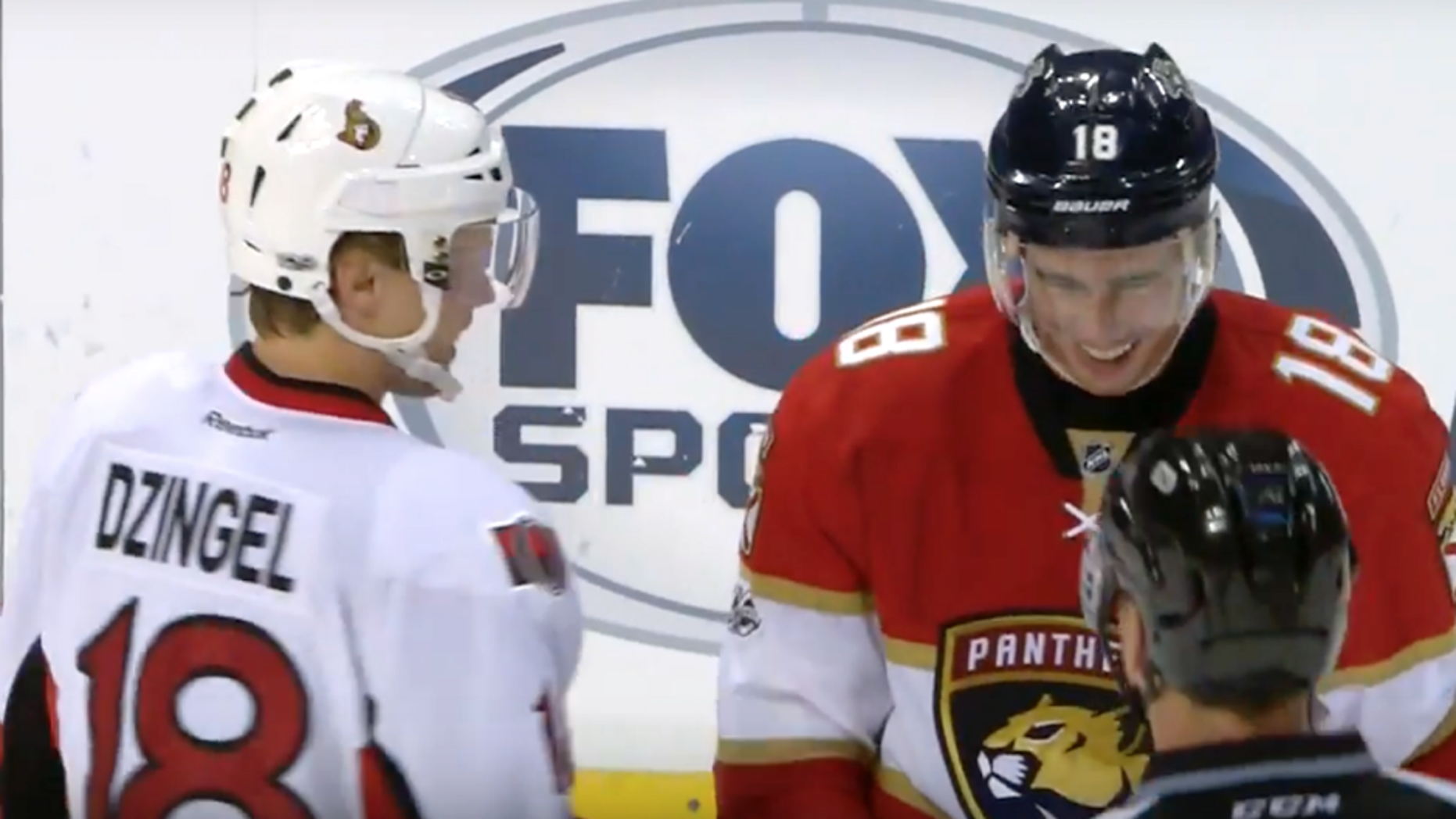 Hockey players are a different breed. A lot of what they do both on and off the ice is largely unexplainable, but usually entertaining.
For example, look at what happened in Sunday's Panthers-Senators game in Florida. Late in the third period, Panthers winger Reilly Smith and Senators forward Ryan Dzingel had this exchange.
This NHL highlight is brought to you by the "boy, that escalated quickly" Anchorman meme.
There aren't too many other situations in which you'd see two (sober) grown men sharing a hearty laugh mere seconds before mutually agreeing to chuck knuckles at one another's face. And this wasn't a playful little fight either -- both these guys looked like they were trying to punch each other's head clean off.
But again, hockey players...they're weird.
That was the first fight for both Smith and Dzingel this season, so I'm happy they enjoyed the experience.