Two arrested in killing of high school soccer player lured from home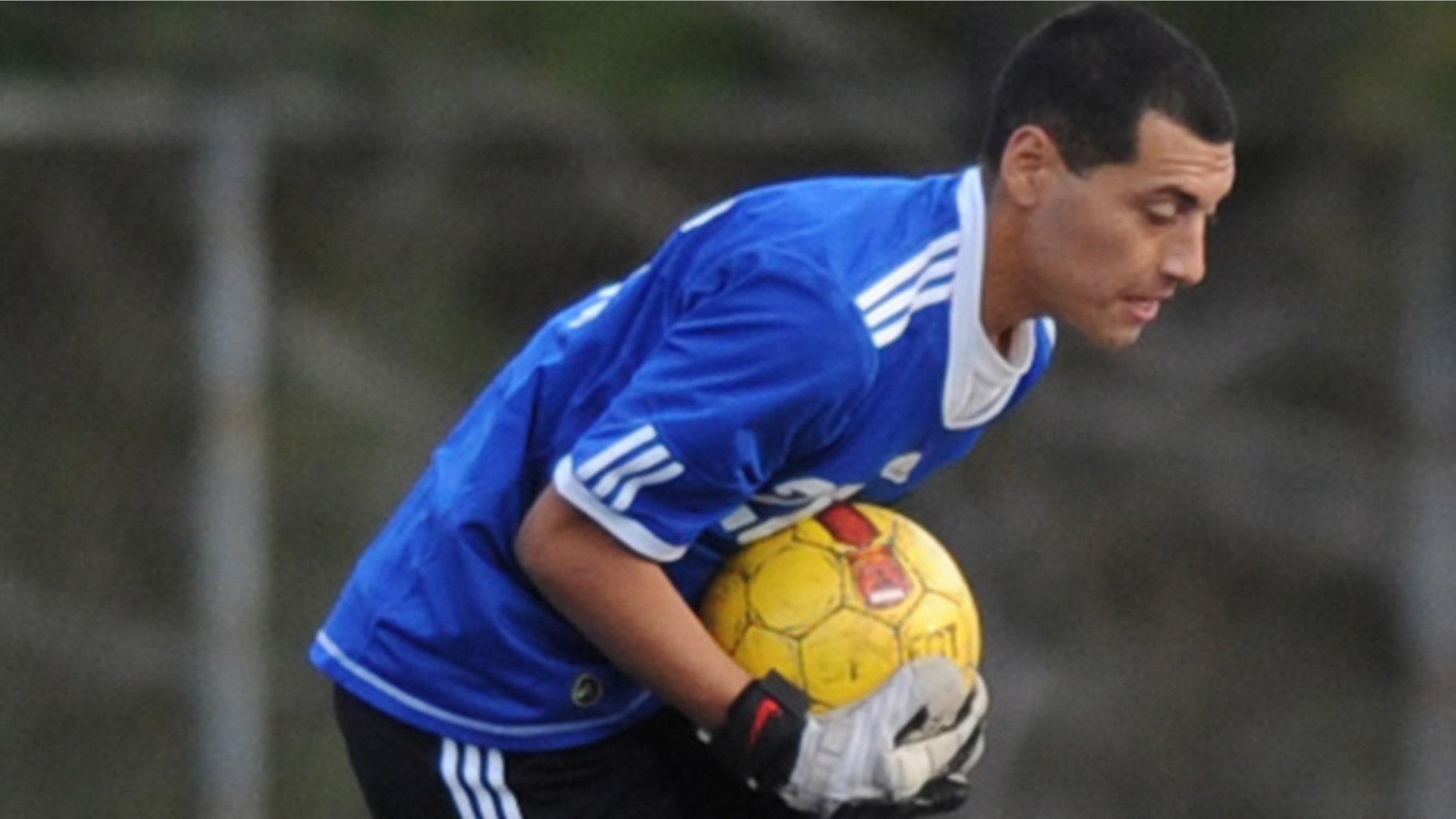 LOS ANGELES – A 24-year-old man and a 19-year-old woman were arrested for investigation of the murder of a popular high school soccer player who apparently was lured out of his home and gunned down, police said Tuesday.
Leaders of a special investigative task force said both suspects, Jason Schuman of Calabasas and Elizabeth Ibarra of the San Fernando Valley, have extensive criminal records, but they did not immediately specify a motive for the killing of a student they described as being on the right track in life.
Francisco Rodriguez Jr., who played at El Camino Real High School in Canoga Park, was shot on Jan. 11 after he returned home from a soccer game.
Investigators have said Rodriguez's killing was not random, and resulted in numerous tips.
"There's a specific anonymous tip that came to us and we need that person to come forward, identify himself or herself, and provide us with additional information that we need to solidify this case," said Deputy Chief Jorge Villegas.
Schuman's record includes assault with a deadly weapon, battery, narcotics violations and forgery. Ibarra's record includes forgery, battery on a police officer, resisting arrest and identity theft.
Rodriguez was a senior at nearby El Camino Real High School, where he was a goalie on the soccer team. At the soccer game Wednesday, he had held nearby rival Taft High School scoreless in a 0-0 tie.
"He was good enough to play college ball," said 17-year-old Kao Cano, who played with Rodriguez on a club team called Real So Cal and said he learned a lot from him. He and other teammates paid their respects to the family on Thursday.
Rodriguez's cousins said the family is baffled. He was a good kid who had no gang affiliation, the cousins said. Although he was friendly and liked girls, if he was seriously involved with a girl recently, the family didn't know about it.
"All he did was soccer," said Nuno, managing to laugh softly through tears. "He loved it ever since he was a little kid."
Just Saturday, he had arrived back home from a soccer tournament in Hawaii where he had spent a week and a half, she said.
"He had been talking about that for weeks," Cano said. "He was really looking forward to it."
The street where Rodriguez lived is a quiet, close-knit block where many people said they have known each other for years. A dozen or so children grew up there together and have hung out with each other since they were preschoolers, said 14-year-old Nicolas Meza, who lives across the street.
"Nothing like this has ever happened here," said Meza, who added he had just sat down to watch a movie when he heard the gunshots. By the time he and his family ran outside, the shooter was gone and Rodriguez was on the ground, his mother crying over him.
Nuno said Rodriguez's father, Francisco Sr., was returning from a visit to his native Mexico and didn't learn of his son's killing until a relative picked him up at the airport and took him to the hospital.
"He was a really funny kid," Meza recalled. "He'd try to make you laugh. If he wasn't your friend, he'd try to make friends with you. He wanted to be friends with everybody."