Twitter unverified Jose Canseco and fans had a field day with it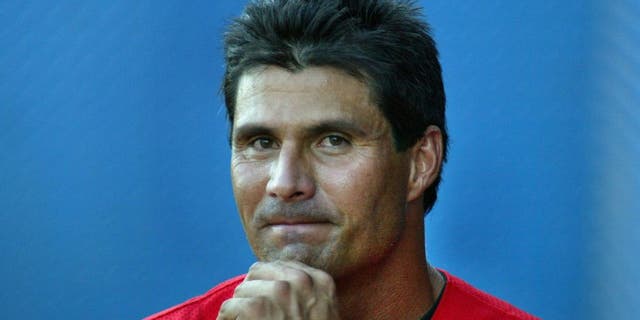 Jose Canseco lost his verified status on Twitter over the weekend, and now the former baseball star wants an explanation as to why he no longer boasts a blue checkmark on the social media platform.
It doesn't help that Twitter users trolled Canseco about losing his elite status on Twitter by bringing up his past steroid use and his reputation as a cheater.
Canseco uses his Twitter account to discuss everything from politics to history to sports and animals. It is unclear why he lost his verified status.
Canseco has become most famous after the end of his baseball career by writing about the widespread use of steroids in the MLB. Canseco, an admitted steroid user, claimed up to 85 percent of baseball players used steroids and accused players such as Mark McGwire, Rafael Palmeiro, Jason Giambi and Alex Rodriguez of using performance-enhancing drugs.