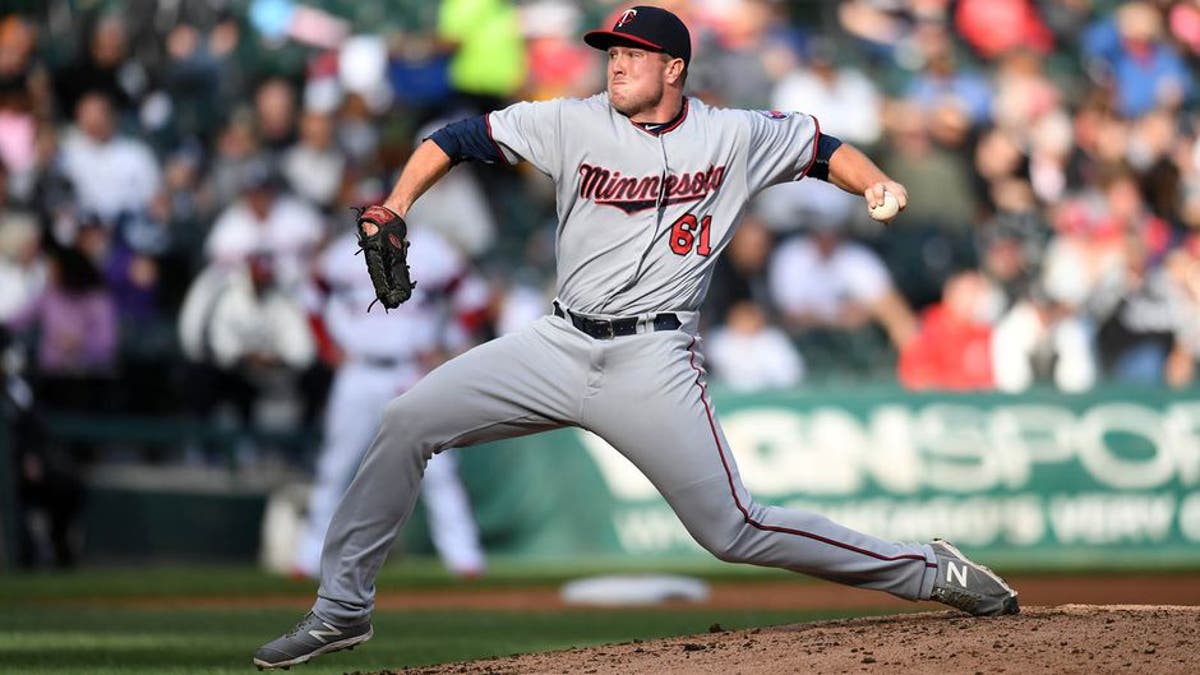 MINNEAPOLIS -- Minnesota Twins reliever Ryan O'Rourke will have surgery for a partially torn ligament in his left elbow. There is no timetable for his return.
Twins general manager Thad Levine announced the decision before Tuesday's game at Texas.
O'Rourke began the season on the 10-day disabled list because of a strained forearm. A persistent sore elbow prompted his transfer Monday to the 60-day disabled list.
Twins team doctors as well as Rangers team physician Dr. Keith Meister all recommended surgery for the partial tear of the ulnar collateral ligament.
O'Rourke appeared in 54 games for the Twins over the last two years, with a 4.98 ERA, 34 hits, 25 walks and 48 strikeouts in 47 innings.
Twins right-hander Trevor May had surgery last month for a torn ulnar collateral ligament and will be sidelined for the season.