Turn down for Watt: Browns know key to beating Texans is containing J.J. Watt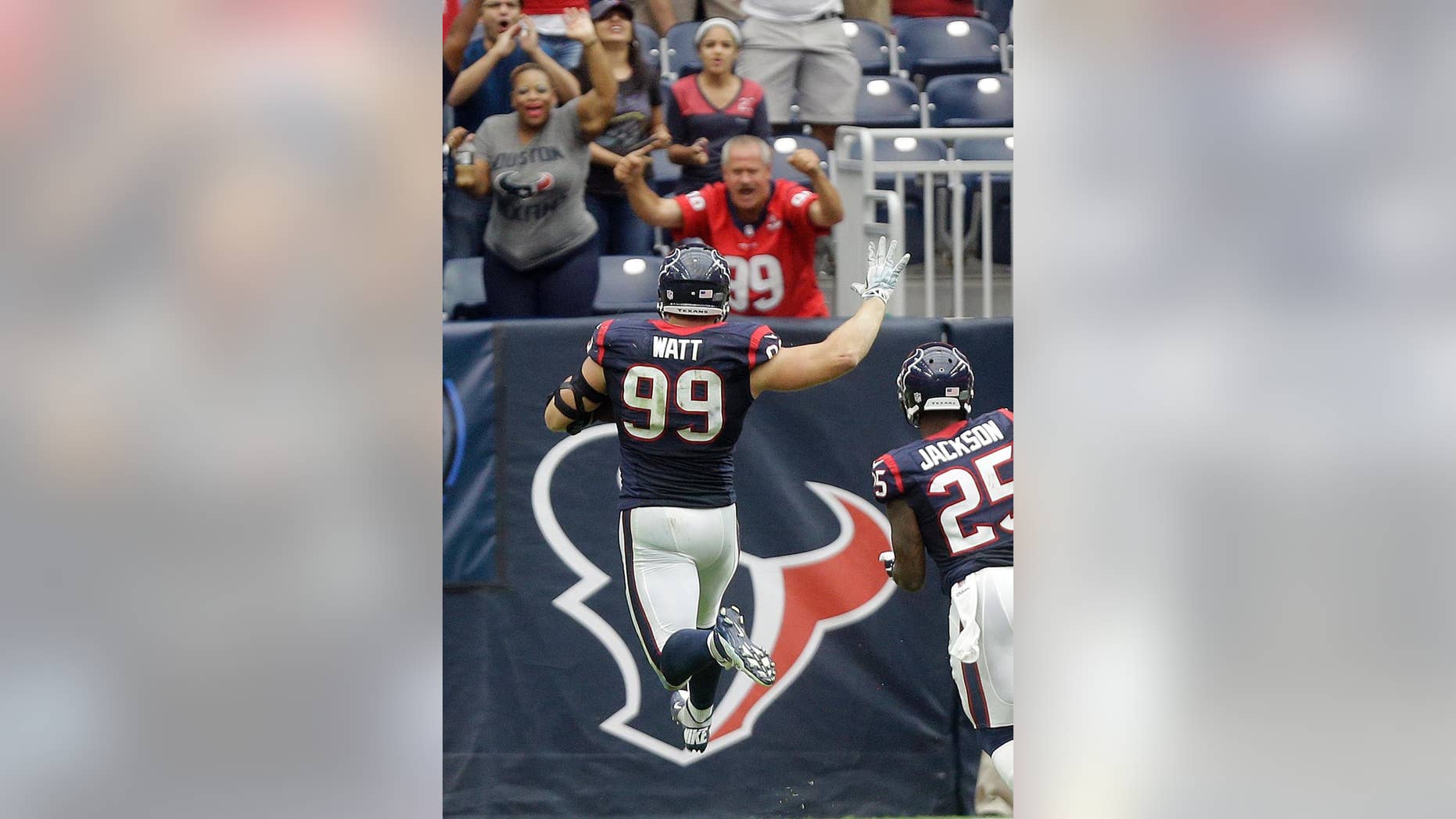 BEREA, Ohio – Houston's J.J. Watt may be the NFL's most disruptive defender. The Browns are hoping they can stop him from destroying their game plan on Sunday.
With speed, size and a non-stop motor, the 6-foot-5, 290-pound Watt has been wreaking havoc on offenses all season. Browns Pro Bowl tackle Joe Thomas says there's not another player like the pass-swatting Watt, who has recorded 8½ sacks, leads the league with 29 quarterback hits and has scored three touchdowns.
Browns quarterback Brian Hoyer says Watt has to be accounted for on every play because of his ability to control the line of scrimmage.
The Texans move Watt to multiple positions, making it difficult to keep him from having an impact.
Browns right guard John Greco says Watt has "the perfect mix of speed, quickness, power, the whole package."
___
AP NFL website: www.pro32.ap.org and www.twitter.com/AP_NFL