Trying to pick a Sprint Unlimited winner? Larry Mac says good luck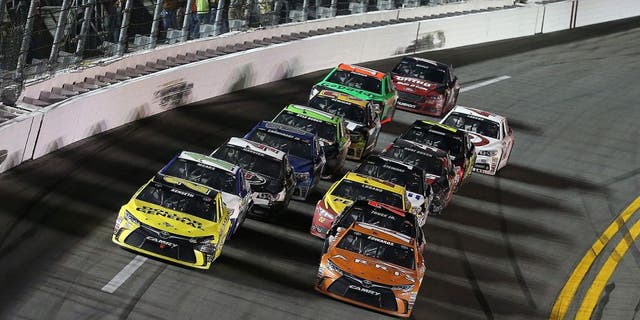 Fans have already been asking me this week to pick a winner for Saturday night's Sprint Unlimited.
Picking a winner of that race is no different than trying to pick a winner for the Daytona 500. The way restrictor-plate racing works and the way the race unfolds make it virtually impossible to pick a winner with any certainty.
Are there trends or favorites we can look at?
The answer is most certainly. To me it sure seems like a safe bet to put some money on the Joe Gibbs Racing drivers.
The reason I say that is they have won three out of the last four Sprint Unlimiteds. Kyle Busch won it in 2012. Denny Hamlin won it in 2014 and then Matt Kenseth won it in 2015.
I guess that begs the question of whether their other teammate, Carl Edwards, will win it Saturday night.
Really and truly, though, you can put all 25 names in a hat and draw one out, and your odds of picking Saturday night's winner are just as good as anyone else's.