'True voice of NASCAR,' broadcaster Barney Hall dies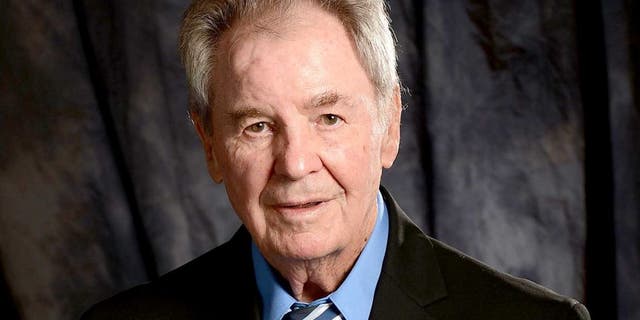 Longtime broadcaster Barney Hall, known as the definitive radio voice of NASCAR, has died. He was 83.
In recent years, Hall had battled health problems. A story posted on NASCAR.com stated Hall died Tuesday "from complications after a recent medical operation."
Prior to stepping away from NASCAR play-by-play duties in 2014, Hall worked for more than a half-century in NASCAR, providing radio fans with detailed, insightful and folksy commentary as he called races across the country. In the industry, Hall was regarded as a giant among the announcers.
"In a world that can have its share of egos, Barney's humor and humility kept everyone around him firmly grounded," said MRN president David Hyatt. "His smooth and easygoing delivery was the mark by which others were measured. His co-anchor, Joe Moore, once commented that 'Barney was the calming force in the midst of a raging storm and simply by listening to him, you knew there was safe passage through it.'
"Barney Hall was the true voice of NASCAR, and although his own voice has gone silent, his presence will live on in the many current motor sports broadcasters who learned at the knee of such a great storyteller."
Hall, who starting working for Motor Racing Network in 1970, was one of the most respected media members in NASCAR history. Along with television commentator Ken Squier, Hall was the namesake of the Squier-Hall Award for NASCAR Media Excellence, presented annually by the NASCAR Hall of Fame.
A native of Elkin, North Carolina, Hall went to work for local radio stations in his hometown in the 1950s.
Hall's racing career began in 1960, when he went to work as the first public address announcer for Bristol Motor Speedway. When NASCAR founder William Henry Getty France decided to launch a radio network in 1970, he reached out to Hall.
"They came to see me because I'd been around, even then, a long time," Hall said in an interview with MRN.com in 2014. "I knew very few of the people that were going to be on the network. I knew Ken Squier. Our engineer back then, the best I can remember, was a motorcycle mechanic full-time and an engineer for the network part-time. I think everybody that's in [NASCAR] television today came through Motor Racing Network. That's good, for us and for them."
Over his long career, Hall earned the trust of drivers, crew chiefs and officials in the NASCAR garage.
"To have been in this stuff for 54 years, I've gotten to know everybody at one time or another," Hall told NASCAR.com two years ago. "It's a pretty good feeling to go in that garage and hear somebody at some point go, 'Hey, Barney Hall, how you doing?' That makes you feel good. It really, really does."
Hall talked about his career with NASCAR Race Hub host Adam Alexander in this interview in December 2013.