TRUCKS: Townley Arrested In Georgia For DUI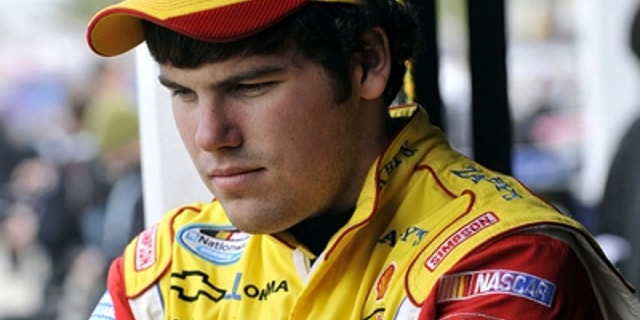 John Wes Townley, who is hoping to revive his NASCAR career this year by racing a truck for RAB Racing, was arrested on DUI charges early Tuesday morning in Georgia, according to the Athens Banner-Herald.
A team spokesman said the team was still gathering facts and had no comment. A NASCAR spokesman also declined comment.
According to the newspaper account, the 22-year-old Townley was arrested for DUI following an accident involving a 2012 BMW in Oconee County.
The paper reported that a deputy responded to a suspicious man knocking on the back door of a home. The man was disoriented, seemed intoxicated and was bleeding from his feet.
Townley was taken to jail and police located his car, which had run off the roadway and hit a telephone pole, the newspaper reported.
This isn't Townley's first scrape with the law concerning alcohol. In February 2010, he was cited during the Las Vegas race weekend for underage possession of alcohol.
Townley competed for RAB Racing in ARCA in 2008 and Nationwide in 2009. He made 26 races in that Nationwide season with 10 races where he didn't finish and six races where he failed to qualify. His average finish was 27th in the events he raced.
He brought sponsorship to compete in Nationwide for Richard Childress Racing in 2010 but had trouble getting up to speed as well as with crashes and he was out of a ride five races into the year. He drove for Benton for four races before dropping from the scene. He sat out the 2011 season.
SceneDaily.com • *After first Cup win, Furniture Row owner Barney Visser says it's time 'to get something done'